Big Field Housing
Location: Crans-Près-Céligny, VD
Programme: 5 buildings, including 48 apartments and an office.
Clients: private
Dates: 2016 - 2021
Status: built
Big Field Housing marks the second and third stages of a district's development in Crans-près-Céligny. Developed in an agricultural setting instead of a field, this ensemble of cost-effective and spatially optimised buildings follows a first and more luxurious development conceived in 2005: Striped Living.
When designing these five buildings of three to four storeys high, FdMP chose to use the same typology with different orientations to offer various perspectives and ensure qualitative views across the neighbourhood. The desire to optimise the design also shows in the repetition of elements in the floorplans. On each floor, four apartments follow the same two typologies organised around vertical circulations.
The architectural language is a sculptural metaphor. We see a vocabulary of masses, cutting and carving. Volumes are like mineral blocks laid on the grass, with each piece being erected and hollowed to form loggias at the corners. The cladding in prefabricated reinforced concrete shares the colours of the earth sampled on site. Meanwhile, the railing bears vertical textures that recall stone cutting and fields' textures, as well as echoing the façades in stone cladding from the project's initial phase.
Sustainability-wise, buildings fall under the Minergie® label, thanks to the use of solar panels and thermal storage tanks, which all the district to rely on 100% renewable energies.

Outdoor view of the new district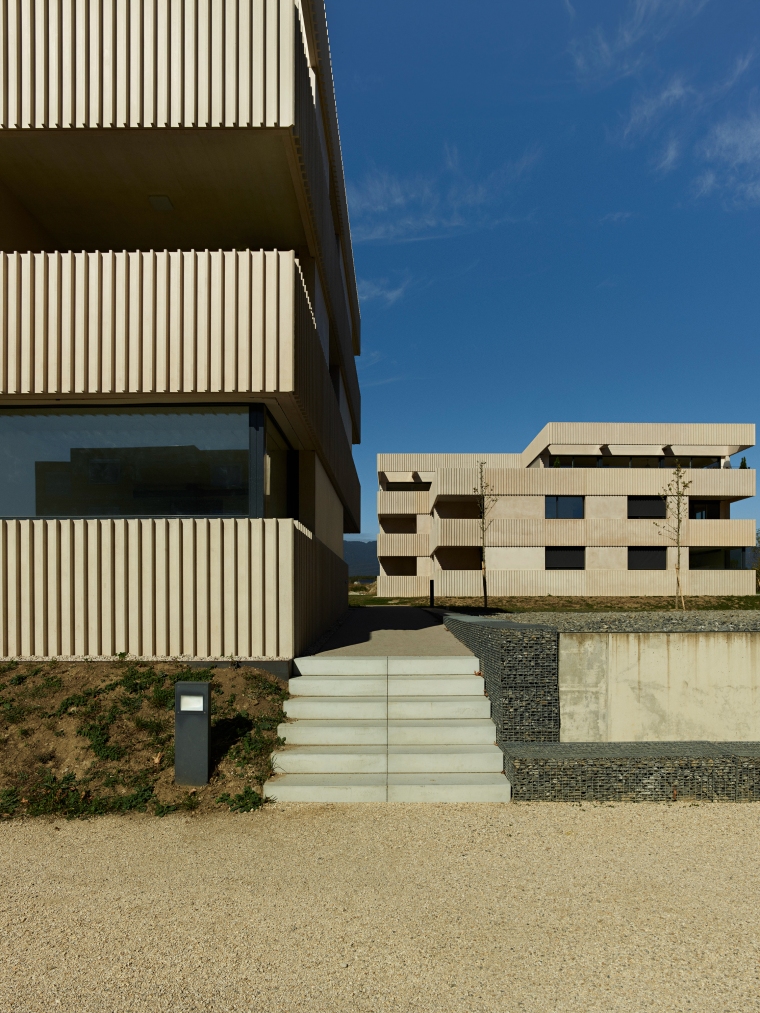 View of the urban development with outdoor amenities
An urban and social understanding has fueled the design process of these five buildings.

View of the district's buildings.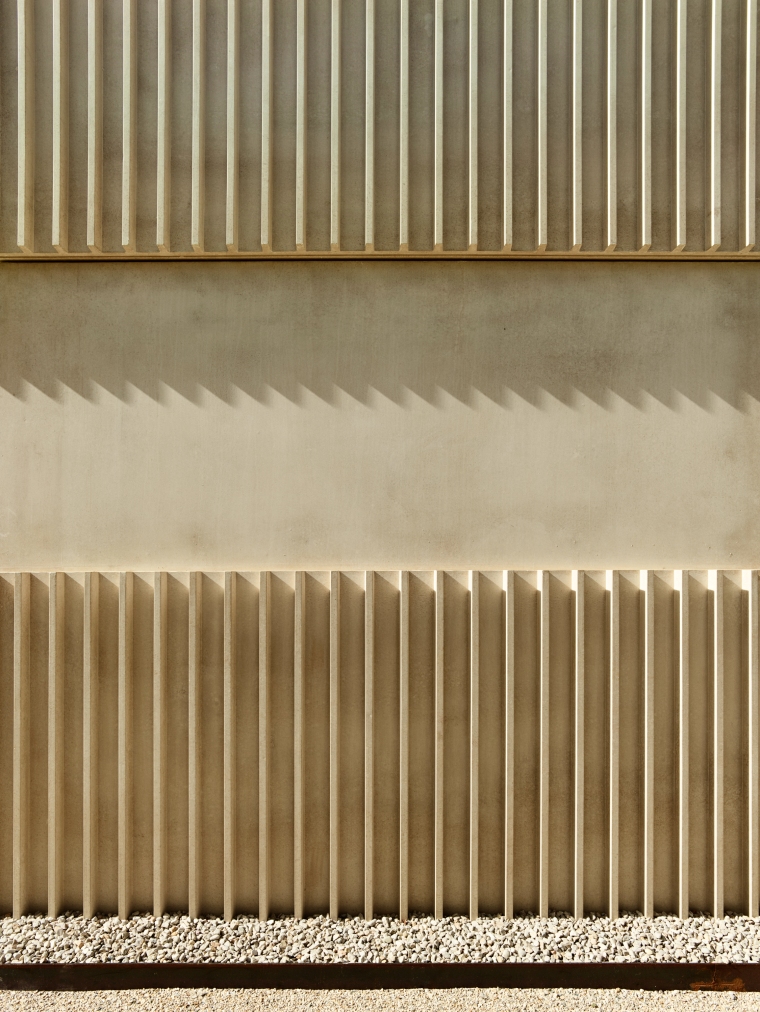 Detail of the building's front with tinted prefabricated concrete
Built with tinted prefabricated concrete, these buildings are like sculptures standing in the outdoor.

View from the top terrace
Staircase in beige concrete
View of an attic appartment's living space

Dining space of an attic appartment
Type plan