Housing on Top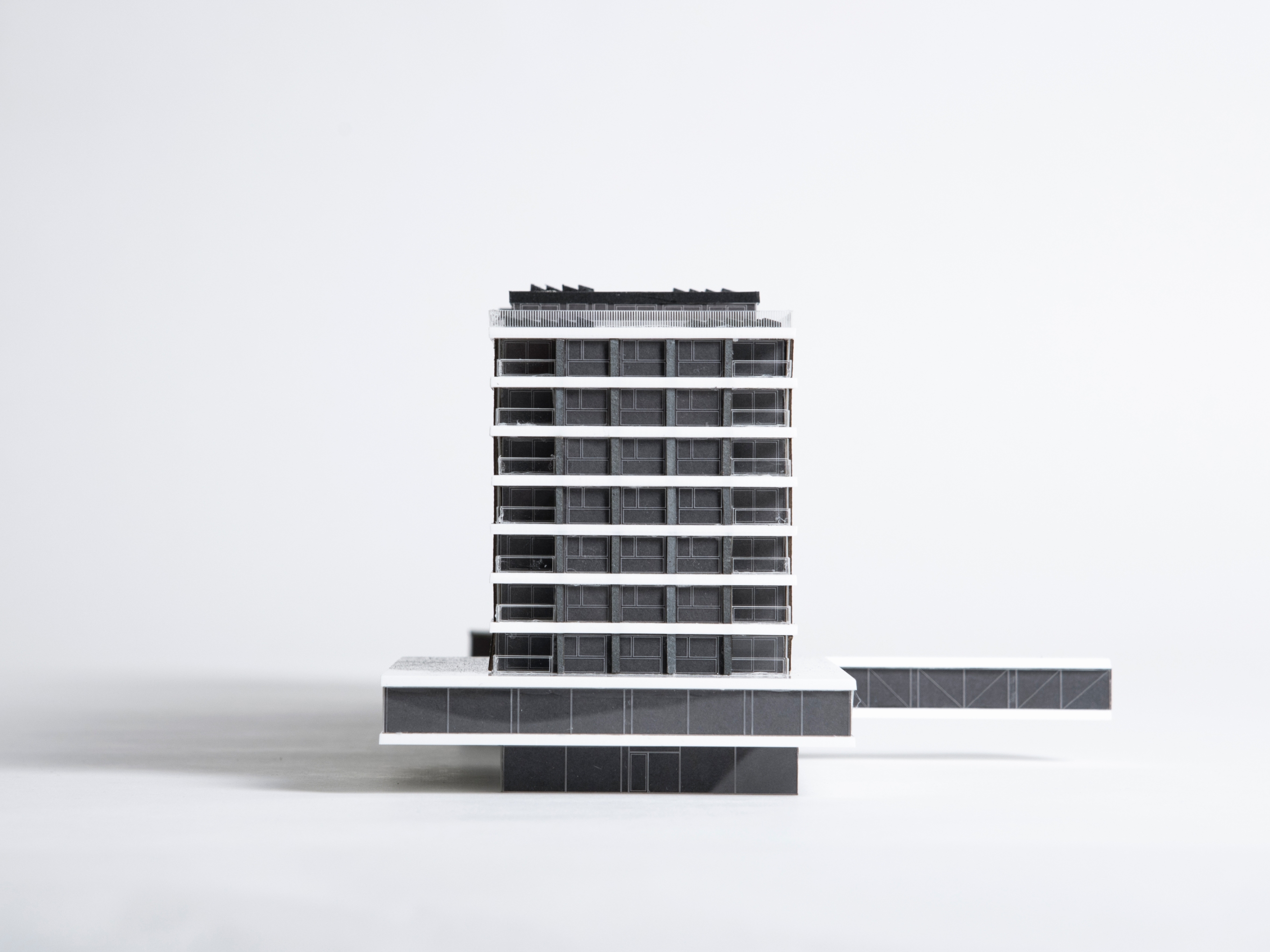 Location: Petit-Saconnex, GE
Programme: extension and elevation, 116 apartments
Clients:
Losinger Marazzi SA
Dates: 2017 -
Status: upcoming construction
Housing on Top is part of a project for a multi-generational district augmenting the site of Petit-Saconnex's retirement home. As architects coordinator for the ensemble, FdMP led changes from the key plan and designed the elevation and extension of said Azalée building, placing housing above the retirement home.
For the site development, the goal was to bring spaces for interactions where people could meet. The datum plane placed the retirement home in a cul-de-sac next to a park. A new transversal axis connects the area with its neighbouring district, making it porous for soft mobility. The site's plan introduces a square with retail and other activities to foster togetherness. A covered pathway connects buildings to this square.

Housing on Top is a building that sits independently above the existing retirement home. The challenge was to elevate this structure with four storeys and an attic. Because of structural requirements, lightweight materials appear all over the building, giving it a floating outlook. A technical floor stands between the old building and the housing floors of the elevation. It seems like an opposing joint and uses similar Eternit panels as the first building, which bridges the architectural languages of the two structures.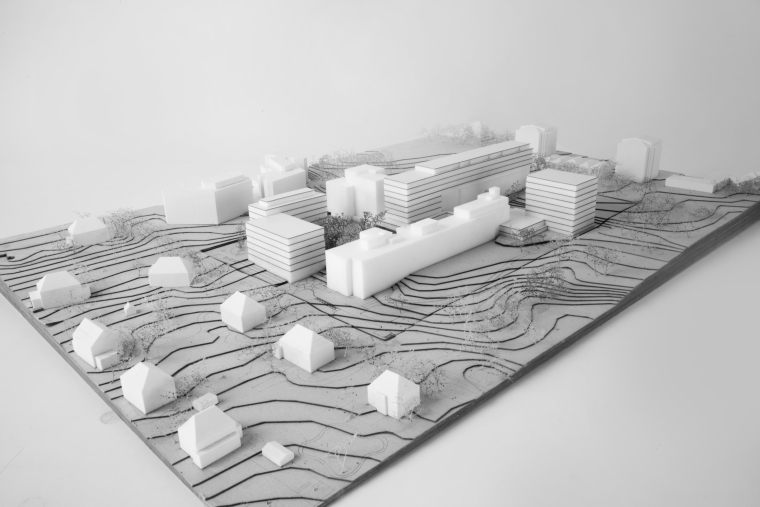 Buildings to be developed on the site of Petit-Saconnex's retirement home
By offering permeable connections amongst districts, the project makes older people part of the city life instead of shutting them out.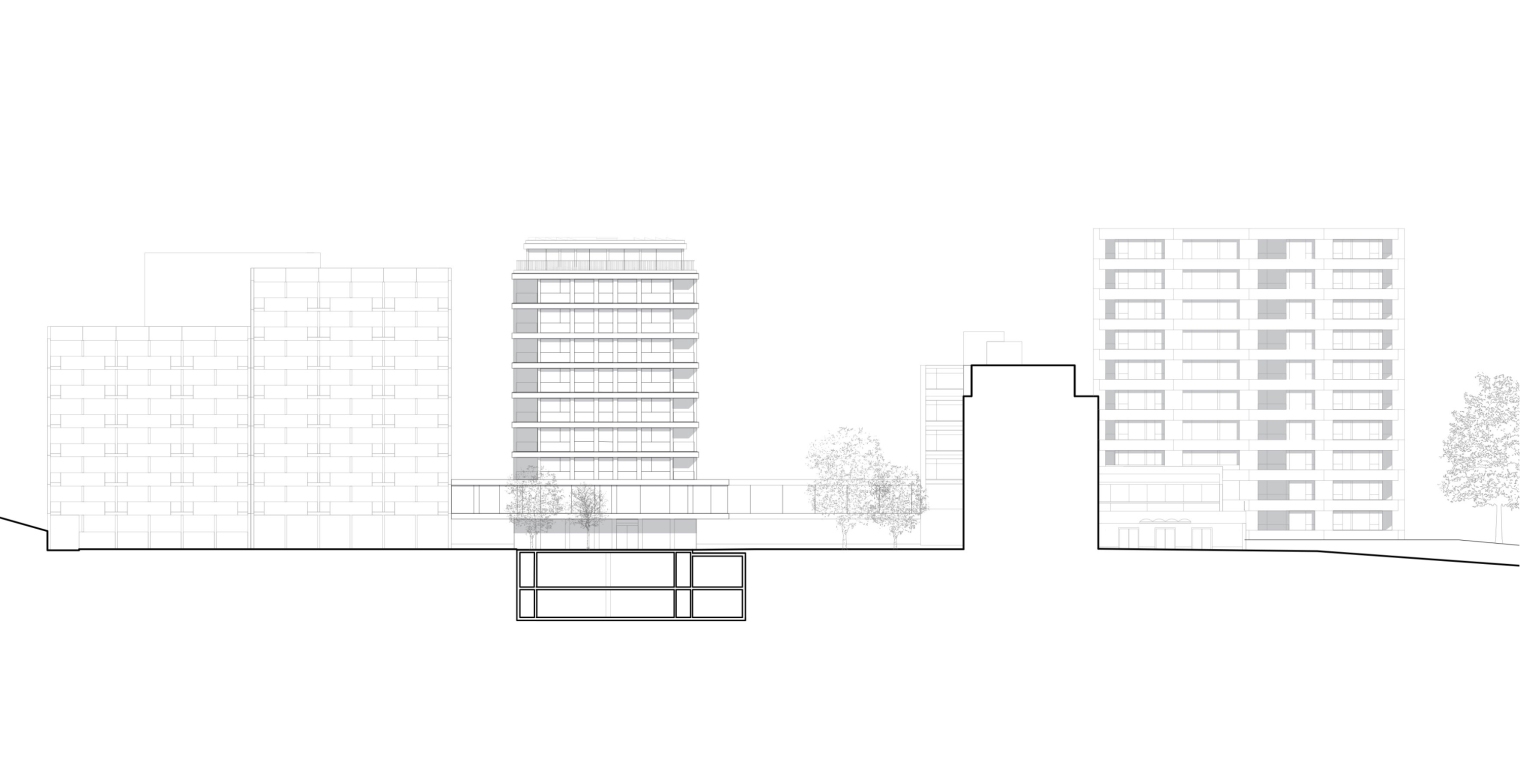 South-west front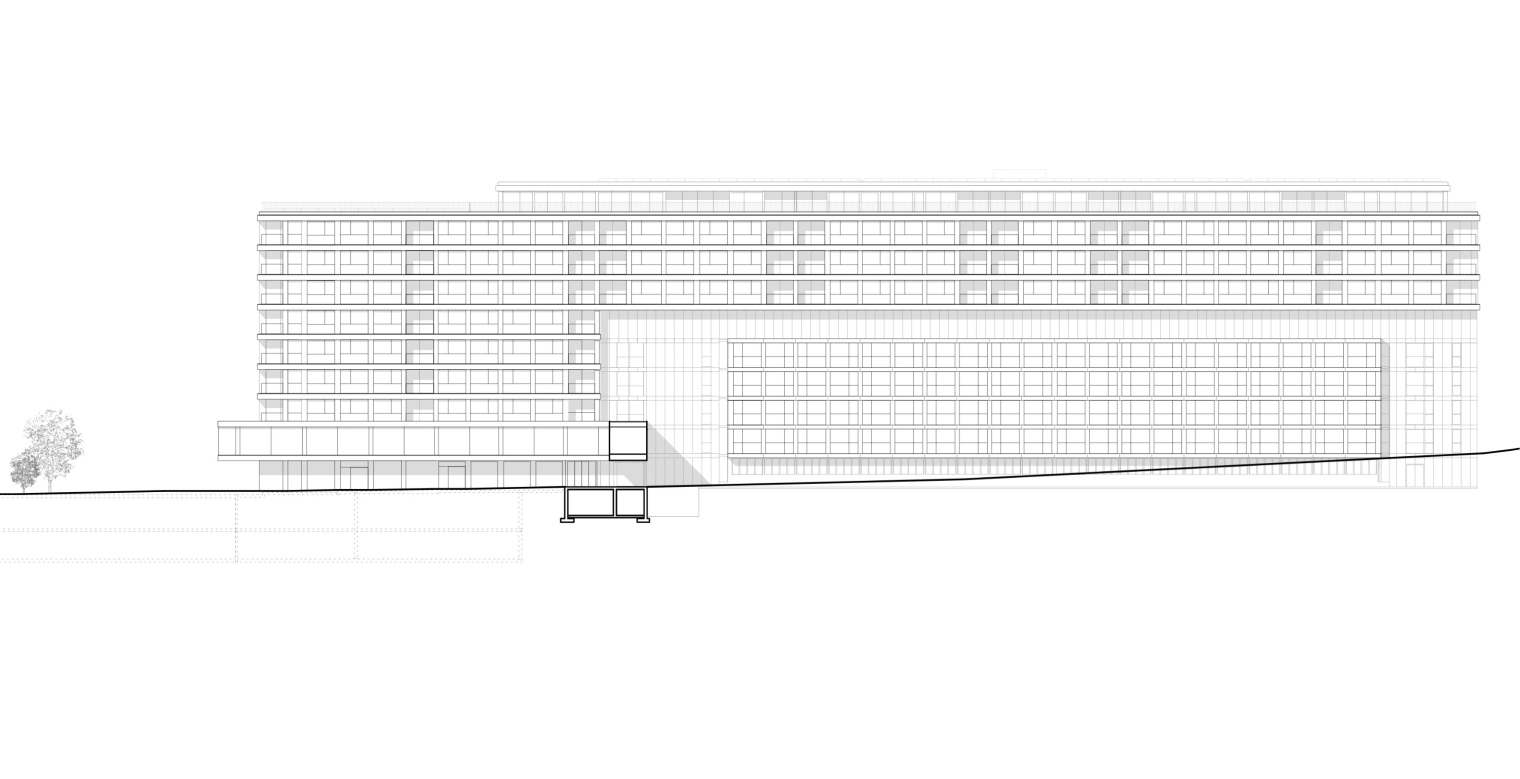 South-east front
A technical level appears as negative space for the elevation and extension to connect with the existent.
South facades of the elevation

Floor plan