White House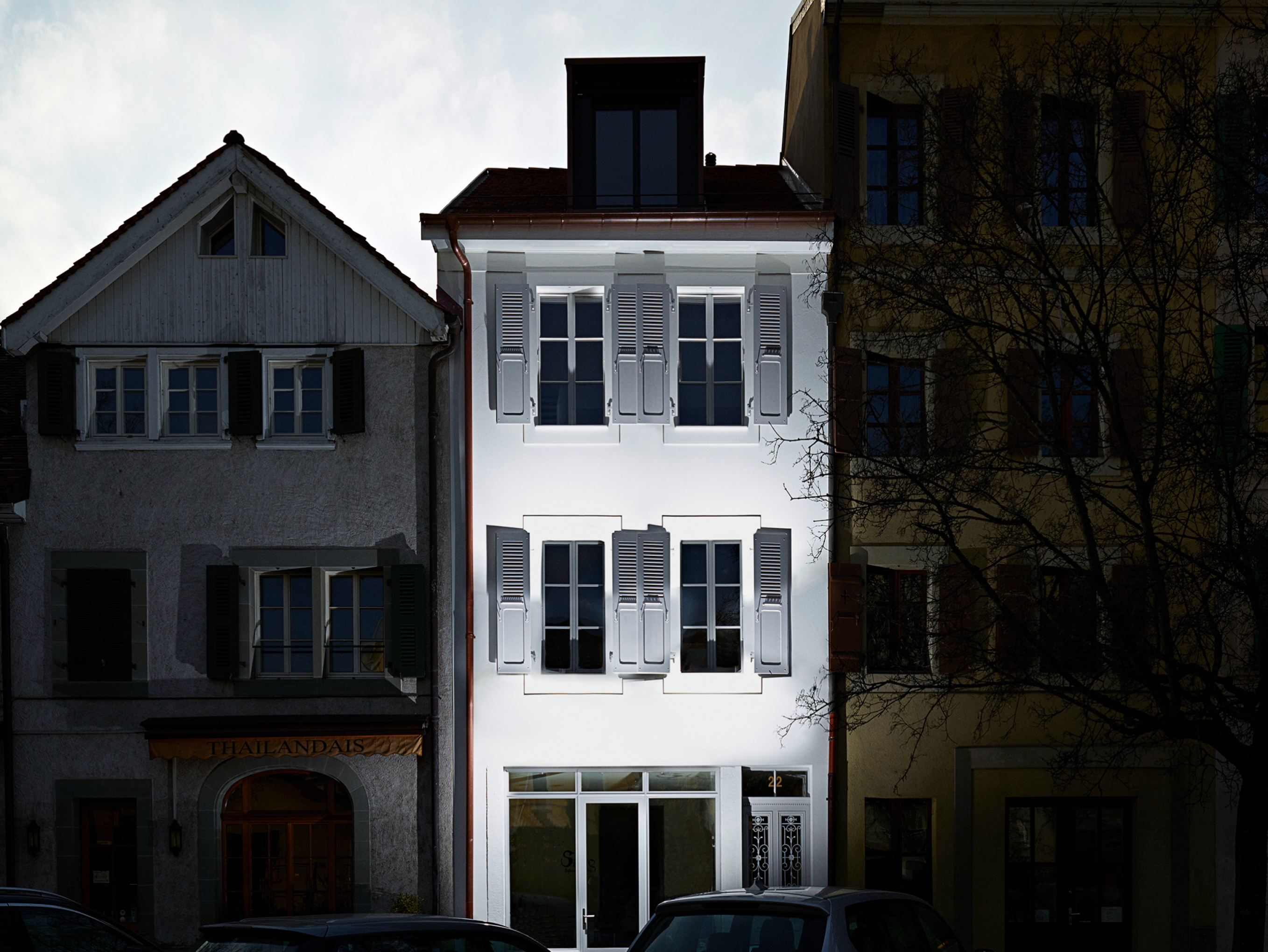 Location: Carouge, GE
Programme: renovation of a townhouse into a triplex, design of a duplex in the house's annex, and interiors of the shop at the front
Clients: private
Dates: 2012-2015
Status: built

White House bears the first white front of Carouge's old town. FdMP transformed this townhouse into a triplex, renovating its shop on the street front and annexe at the back.
We access the dwelling from the courtyard through a narrow corridor bordering the building, at the end of which one finds a staircase leading to the triplex's entrance. There, we enter the house's living areas benefitting from a generous double height. On the one hand, this space leads to the bedrooms one floor below and, on the other hand, to the mezzanine's kitchen and dining room. From this culminating point, inhabitants can gaze at the old town's picturesque rooftops. Given the spaces' narrowness, the architectural practice decided to gather all amenities at the centre of the house, increasing the habitat's relation to the outdoor and creating a double-height for more generous proportions and increased natural light.
The project plays with circulation flows and the signalling of thresholds, with staircases wood, metal or concrete, straight, circular, or spiral, new or graded. The diversity of white coverings also contributes to the space's character.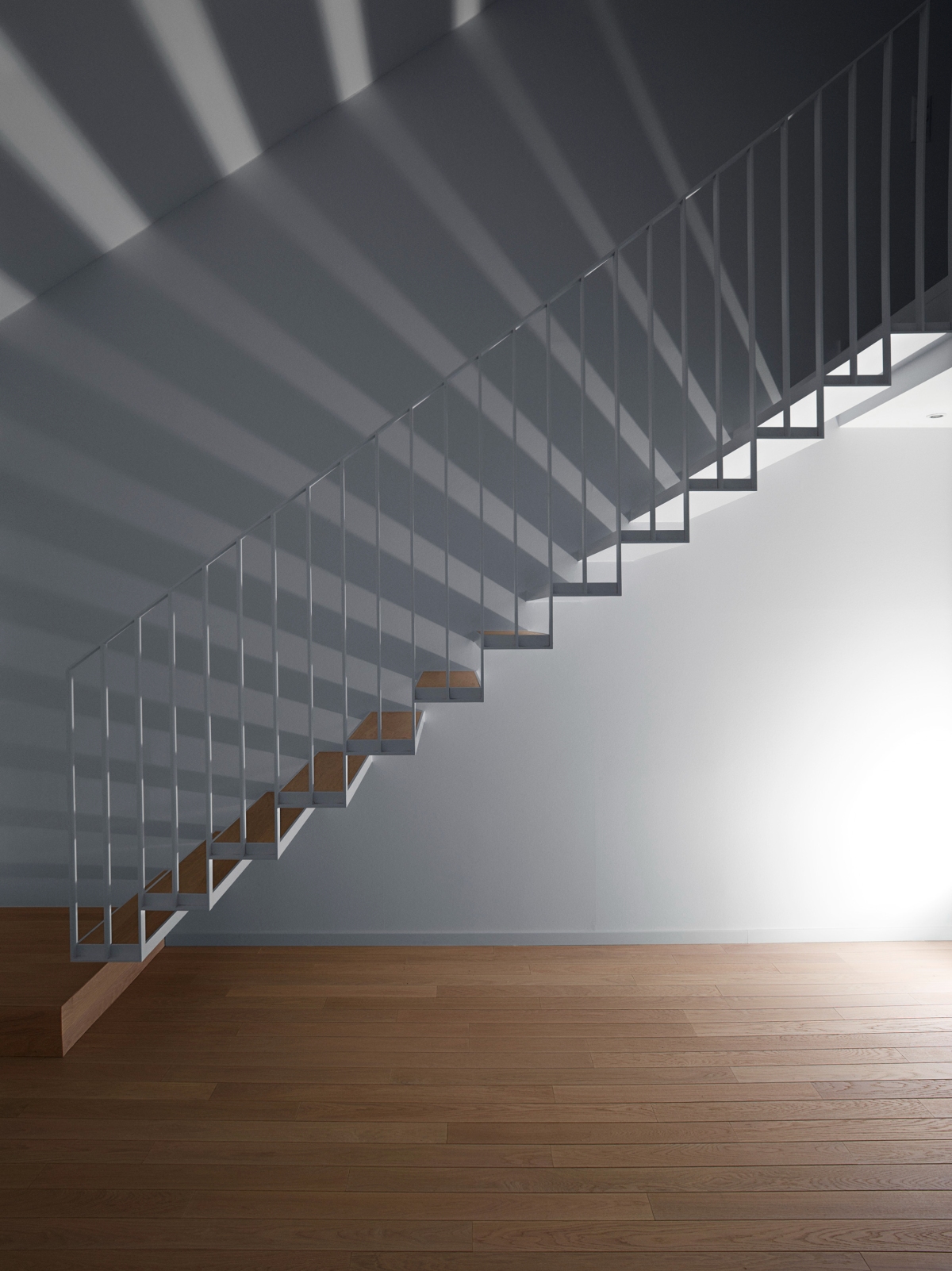 Staircase connecting the second floor and the mezzanine

Spiral staircase connecting the groundfloor and first floor in the annex
Marked with Scandinavian minimalism in its functionality and aesthetics, the White House bears the first white front of Carouge's old town in Geneva.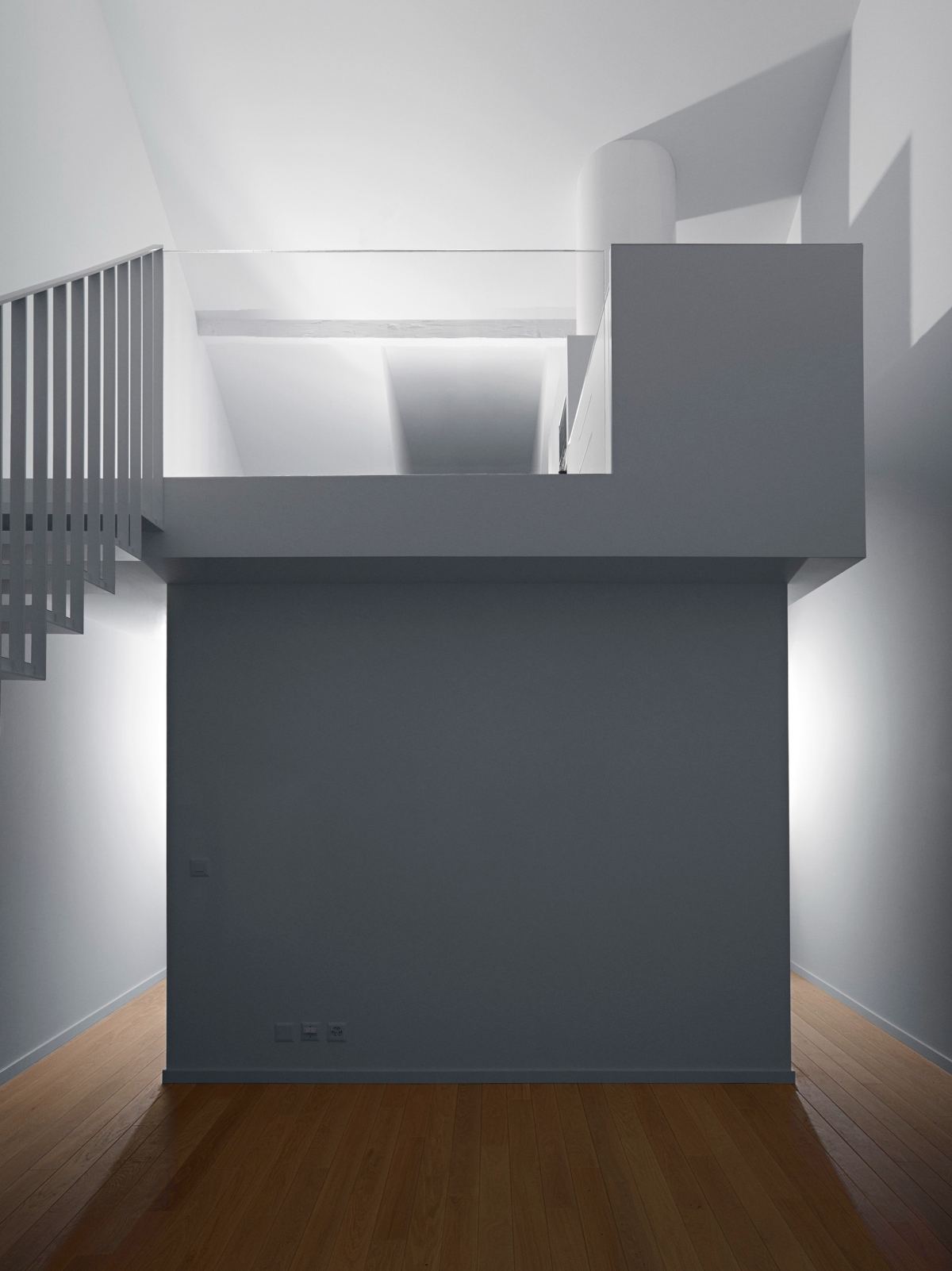 Interior view from the second floor with double-height
Just like the stones on the facades, the walls inside are white. While this monochromatic finish commands the design's general appearance, details vary from stucco to paint and powder coating, refining the house with subtle variants.

Central staircase and opening

Amenities developed for the mezzanine




Longitudinal cross-section

Second floor plan