Courtyard Housing
Location: Eysins, VD
Programme: building with 30 appartments for rent
Clients: private
Dates: 2019 -
Status: upcoming construction
Courtyard Housing is a residential project in Eysins, which asks to insert a building within a village area. With its inner courtyard and gables, the project embraces the codes of local architecture to densify the urban area while minding its context.
Courtyard Housing revolves around four axes. The building's shape helps maximise the number of gables, under which one can place large windows. With no skylights, the roof is flat and consistent. Its sculptural appearance consolidates the different sections. Facades are slightly tilted and meet at obtuse angles. This method ensures that the whole building is not visible to the human eye, but only small volumes appropriate with local scale.
Key to the project, the inner courtyard reminds of small yards in old villages. It grants access to all apartments and fosters a collective experience. With its inflow of natural light, the patch allows all flats to be crossing or tri-orientated. Apartments also have loggias instead of balconies to bring more light inside.
With its central courtyard and its gables, the building interprets rural architectural languages.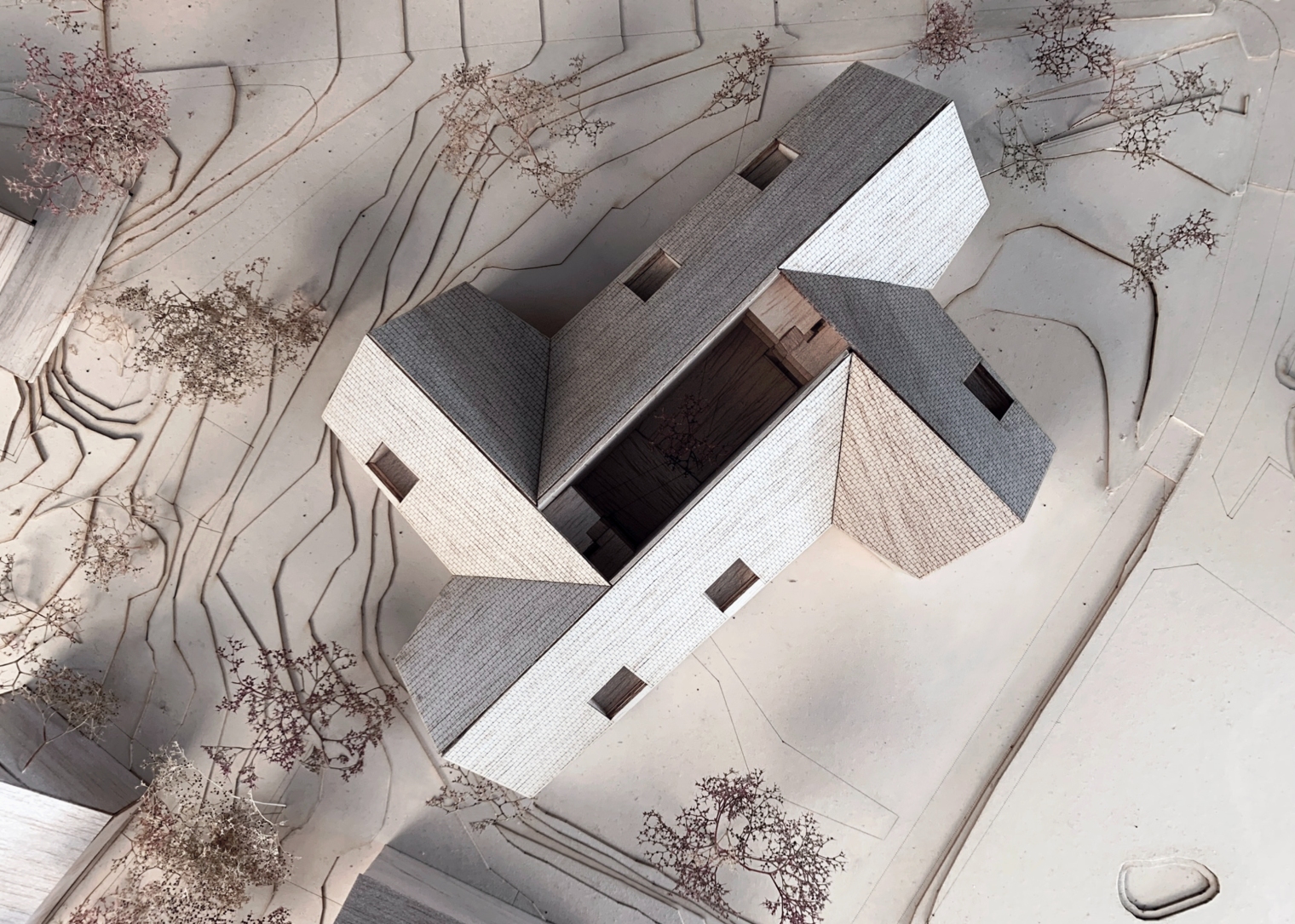 With its different gables, Courtyard Housing smoothly integrates the rural context.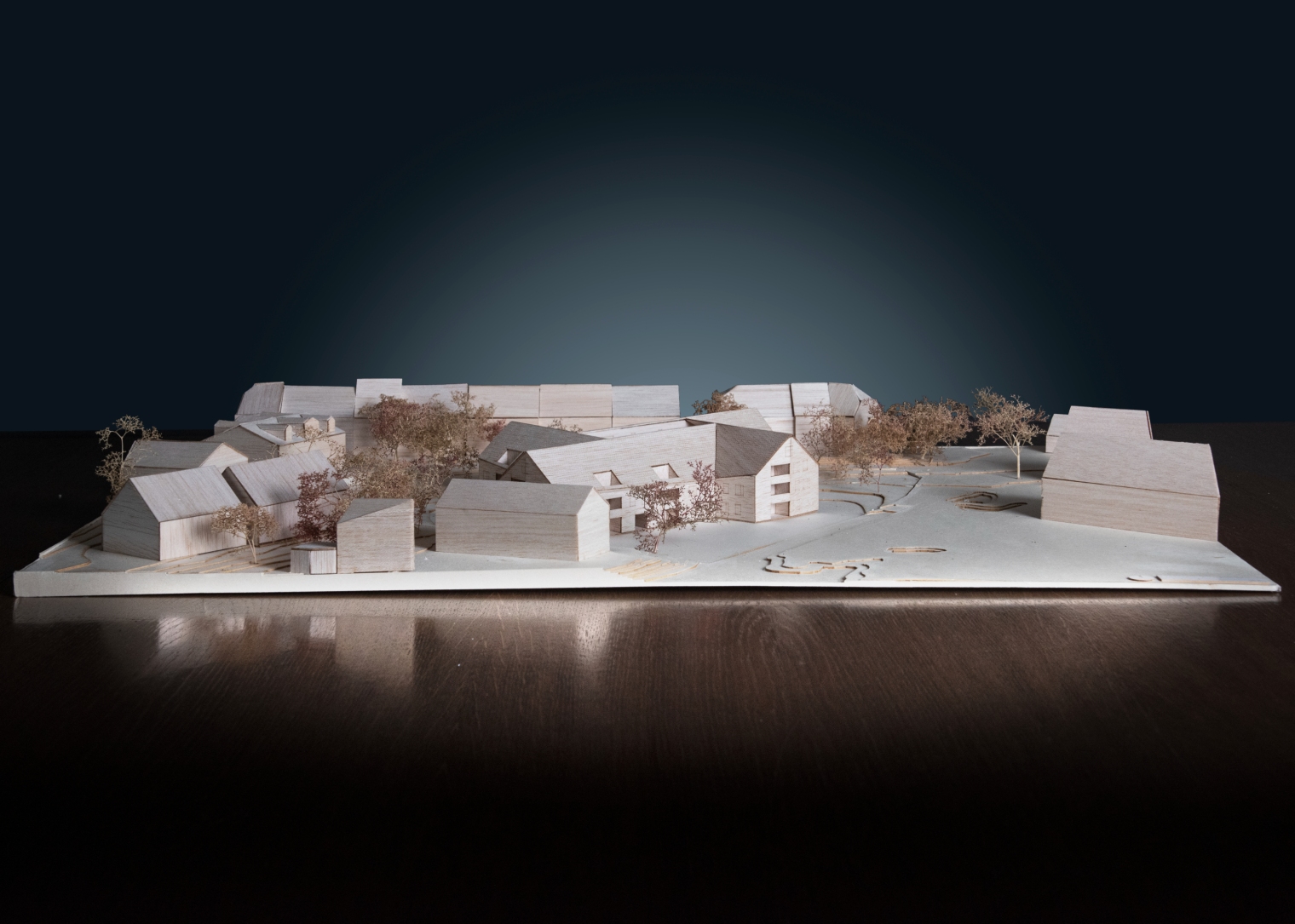 Courtyard Housing's fronts draw from the rural context while integrating new elements such as loggias.
A flat and sculptural roof articulates the different volumes of the block to fit with local buildings' scale.