Cedar Housing
Location: Châtelaine, GE
Programme: 2 duplexes (4 rooms) and 6 triplexes (5 1/2 rooms)
Clients: private
Dates: 2013-2019
Costs: 5.3 millions CHF
Status: built
Cedar Housing offers a gradual shift towards a denser urban plan with its adjoining houses' typology. The project consists of six triplexes lined up, with duplexes on each end, and finds strength in its ability to embrace opposites: remote and central, bucolic and urban, individual and collective, private and shared, dense and quiet, minimal and comfortable.
Centred on a centenary-old cedar, Cedar Housing is like a treehouse inside the city. The layout follows the tree's vegetal belt in a semi-circular fashion. Curves show both in plan and cross-section, as upper floors offset to reinforce the tree's presence. With its tiered shape, the ensemble reminds of an arena. The courtyard surrounding the tree offers shared open spaces. While this side of the building focuses on collectivity, the garden front conversely provides intimacy and retreat by using dents and increases.
Materials respond to the vegetal environment. Wood strips of different colours, sizes, and textures come out horizontally or vertically on the facades. Dissociating the cladding on each volume alters the perception of scale to visually reduce the building's size and further blend it with its residential neighbourhood.
Sustainability-wise, the building holds the Minergie-P label and Switzerland's THPE certification for very high energy performance.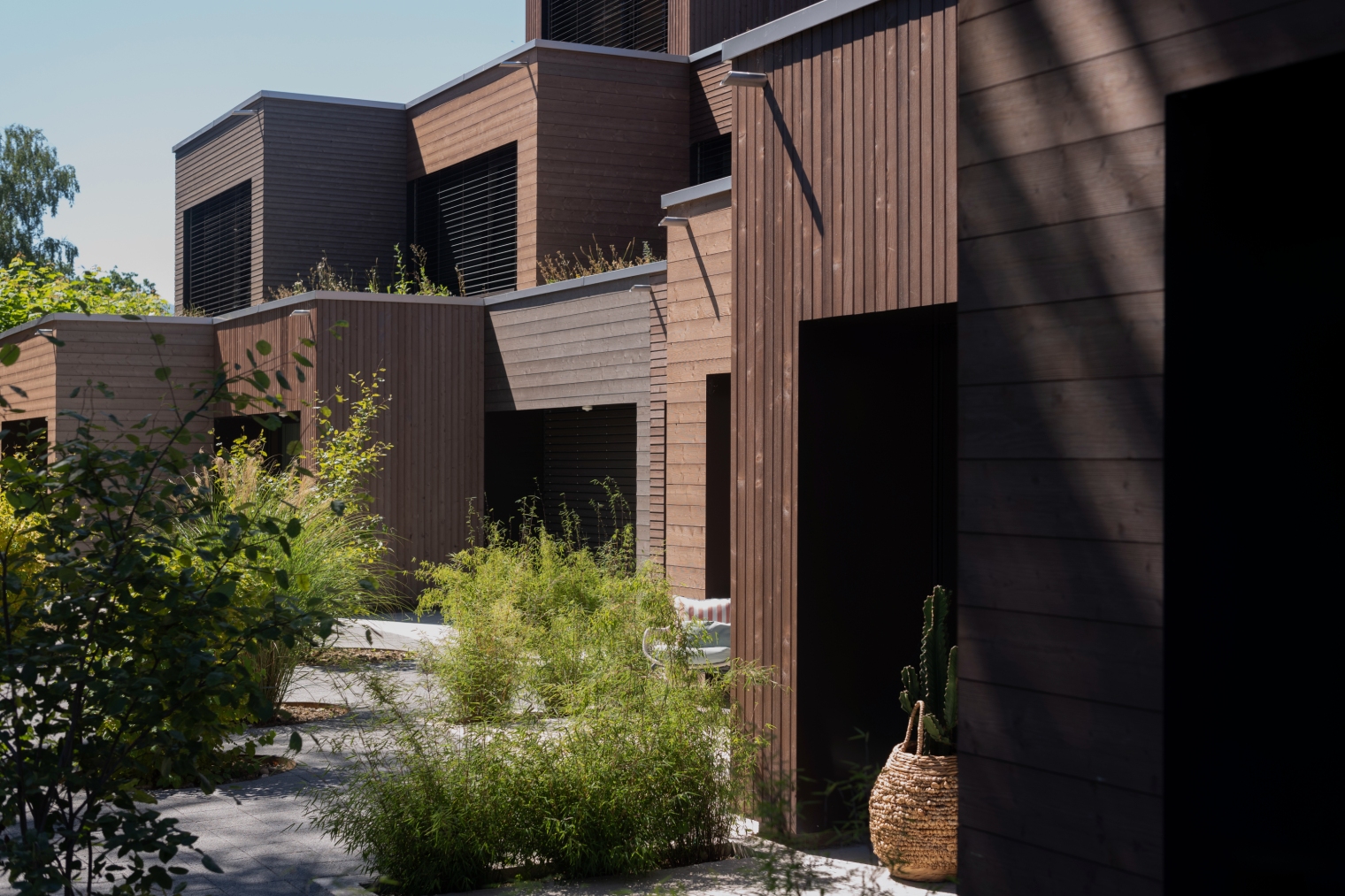 Building front, volumes and cladding details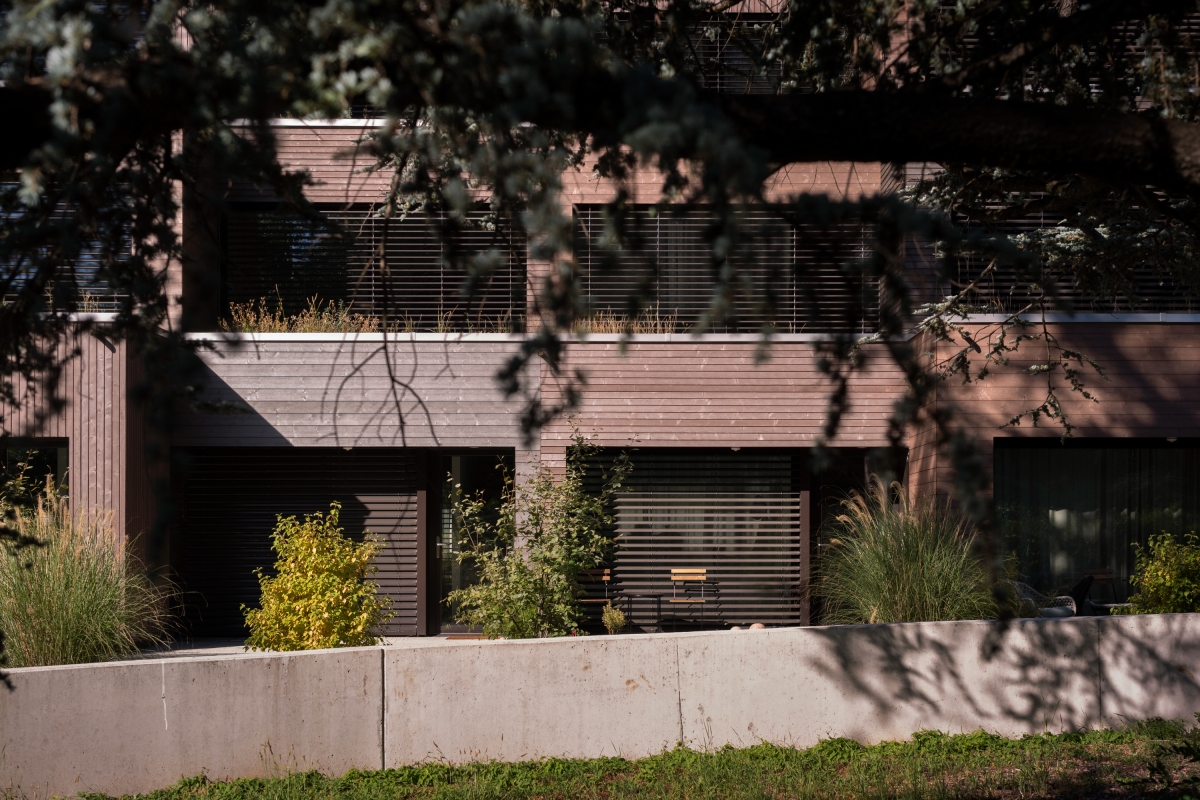 Building front and cladding detail
Cedar Housing is centred on a centenary-old cedar. The tree tells of the history of the site and gives it stamina. It was fundamental to preserve and to highlight.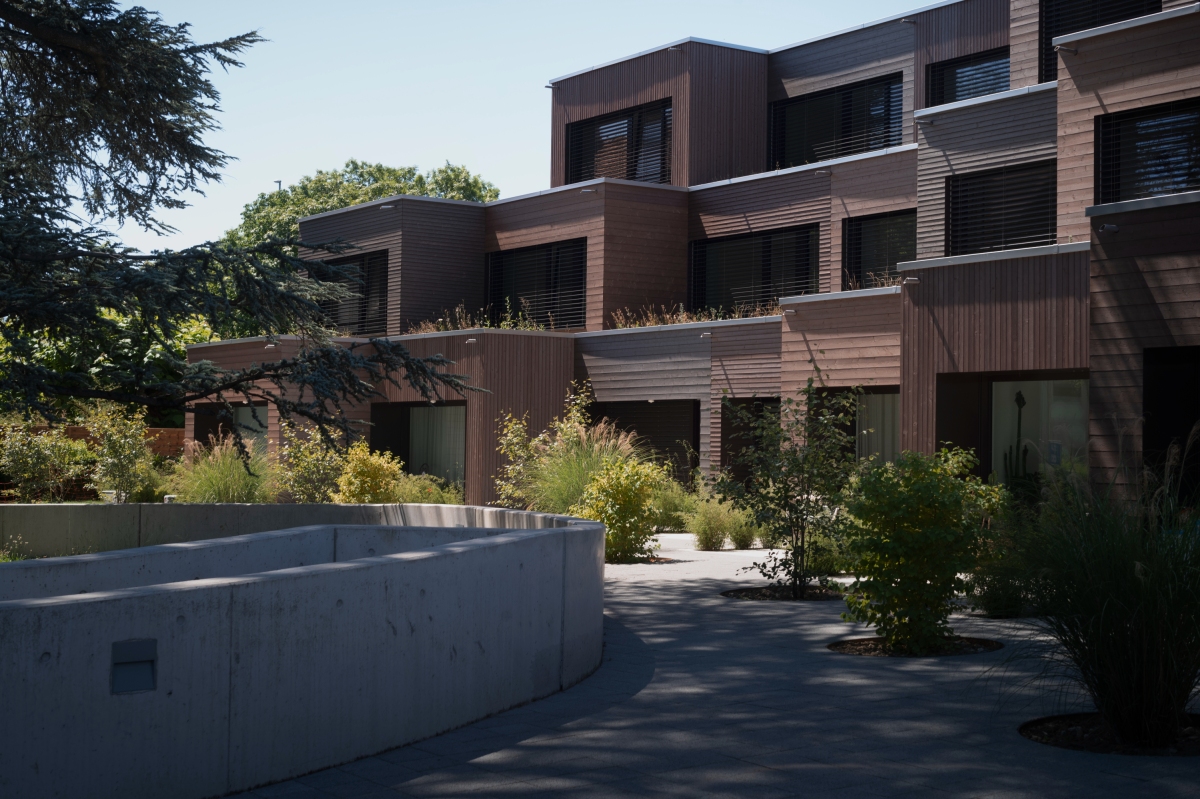 Building front with cedar and entrance courtyard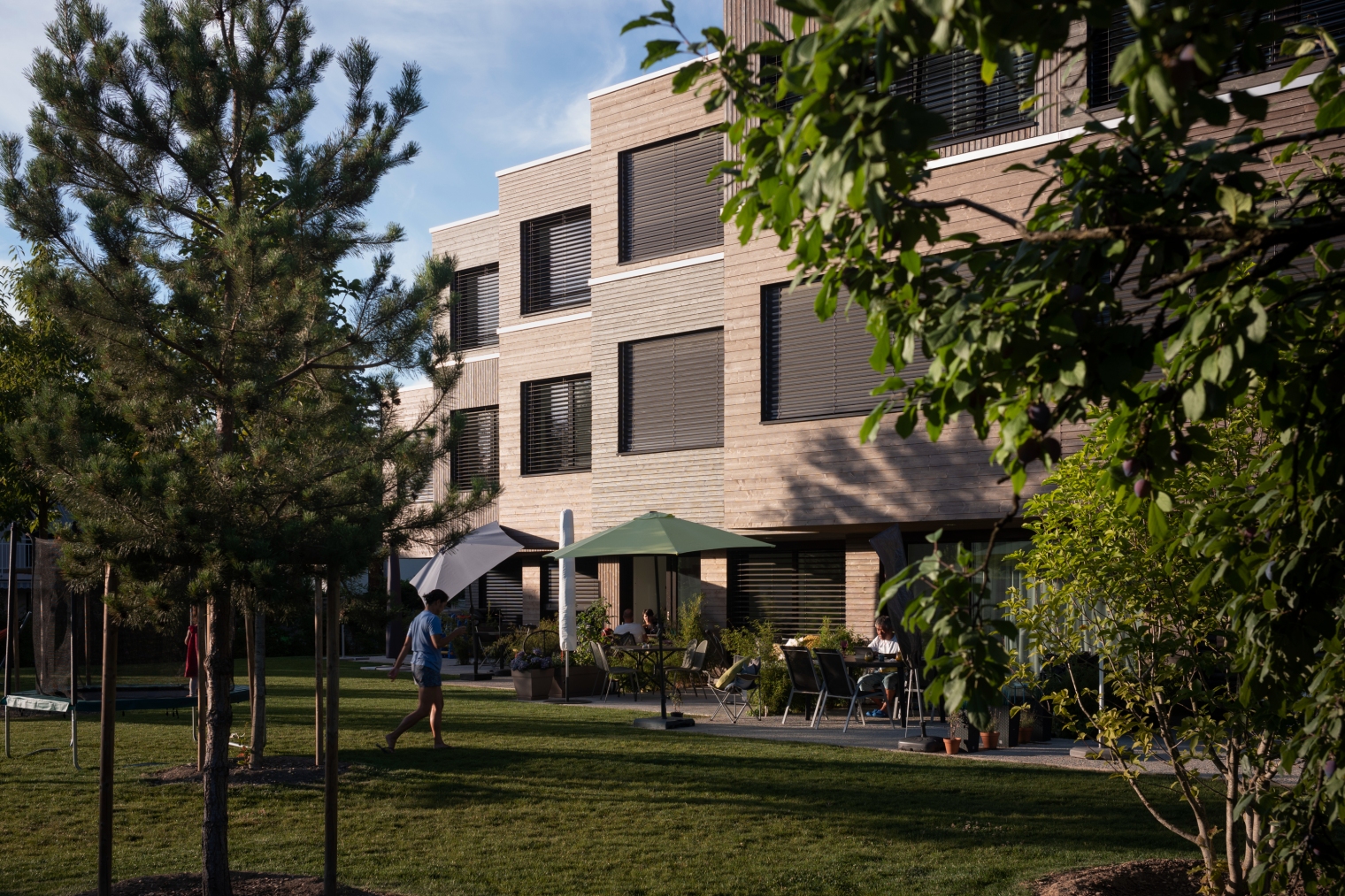 Backyard facade and volumes' offset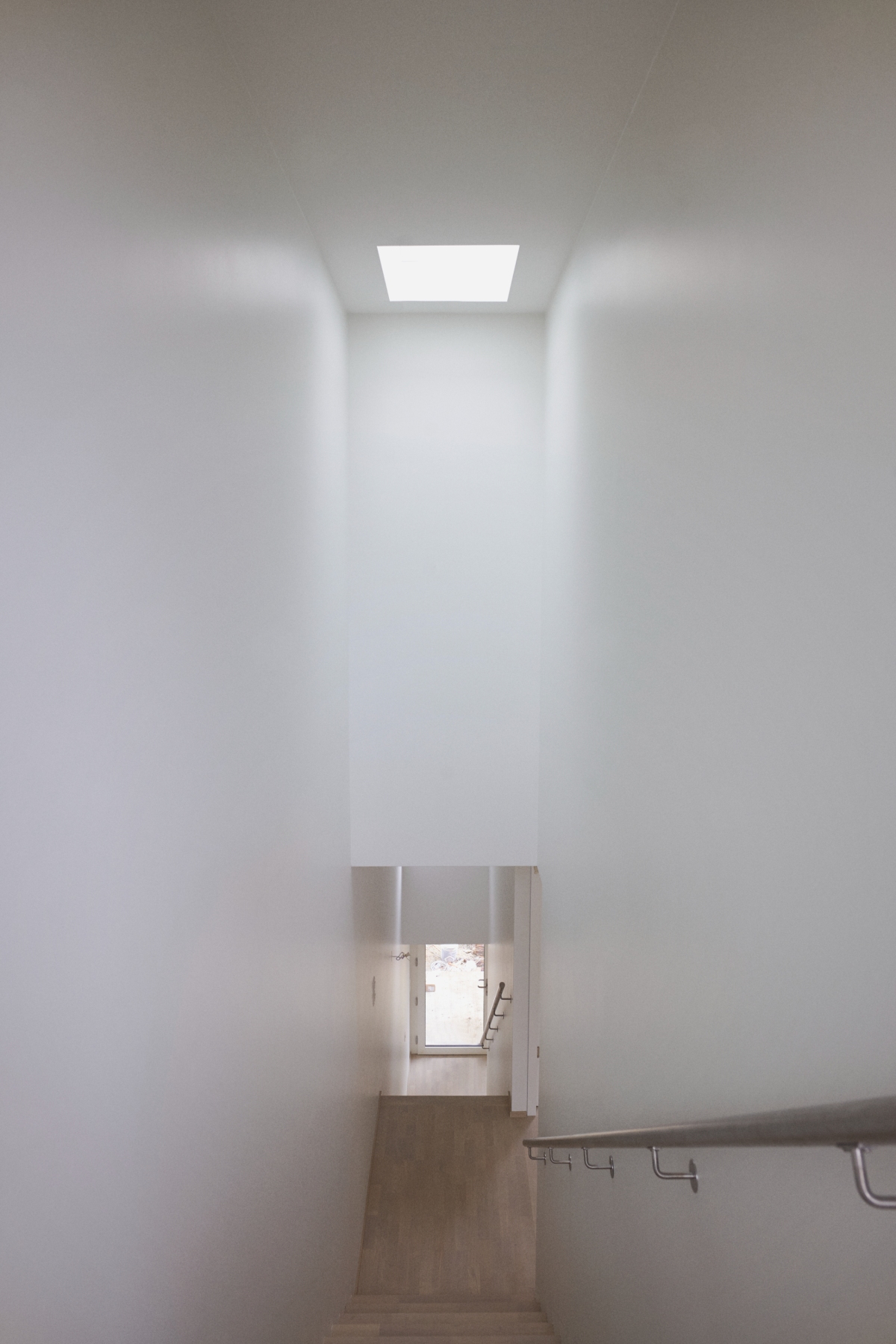 Staircase and openings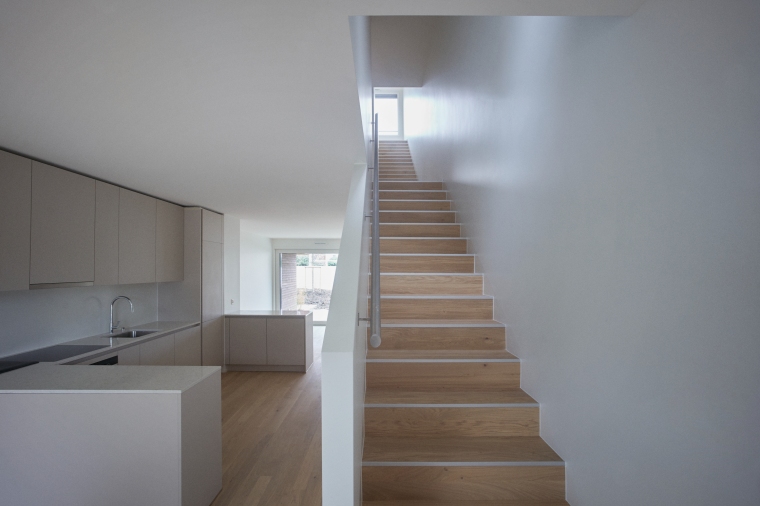 Kitchen, staircase and openings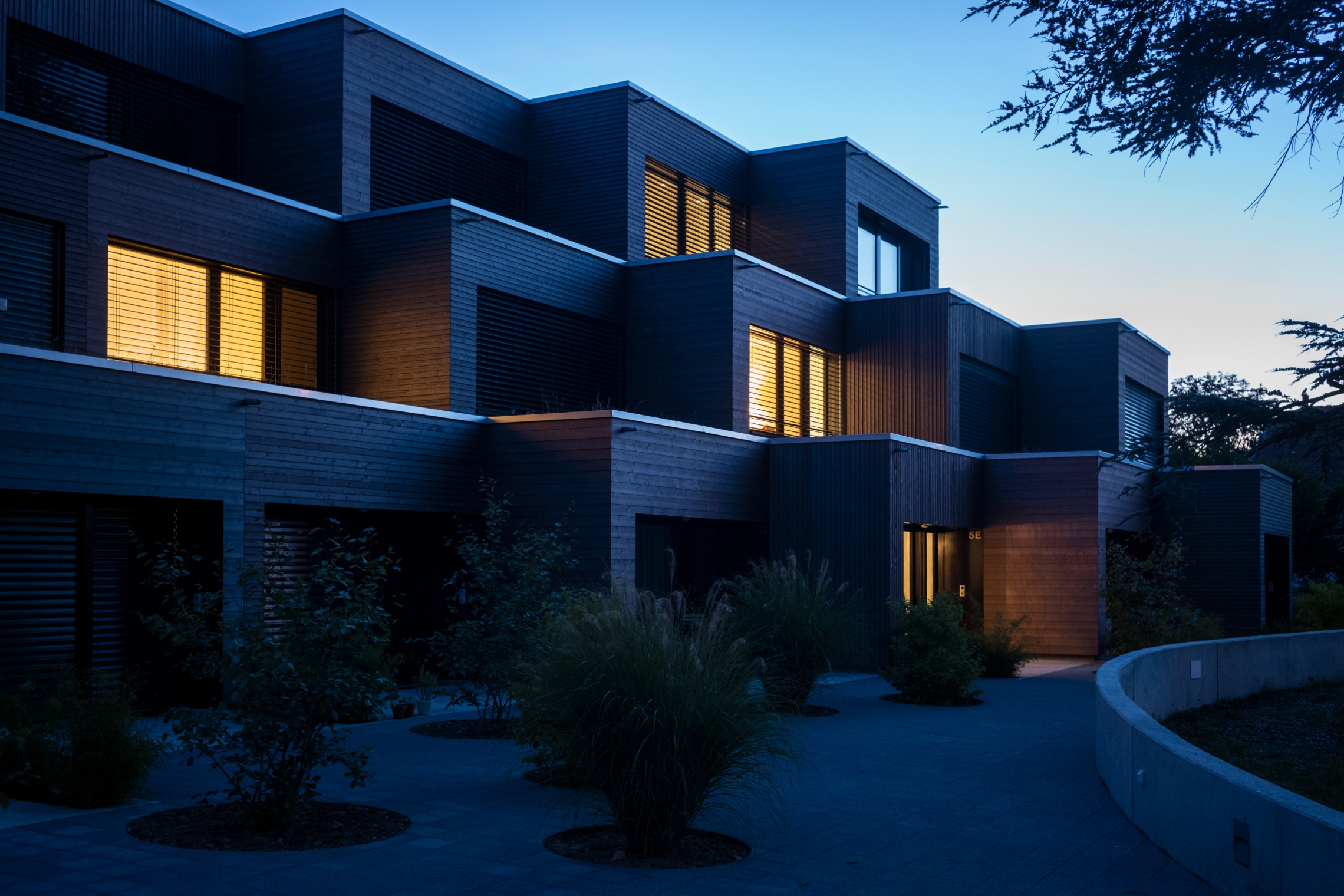 Building front with cedar at night
Ground floor plan