House by the Lake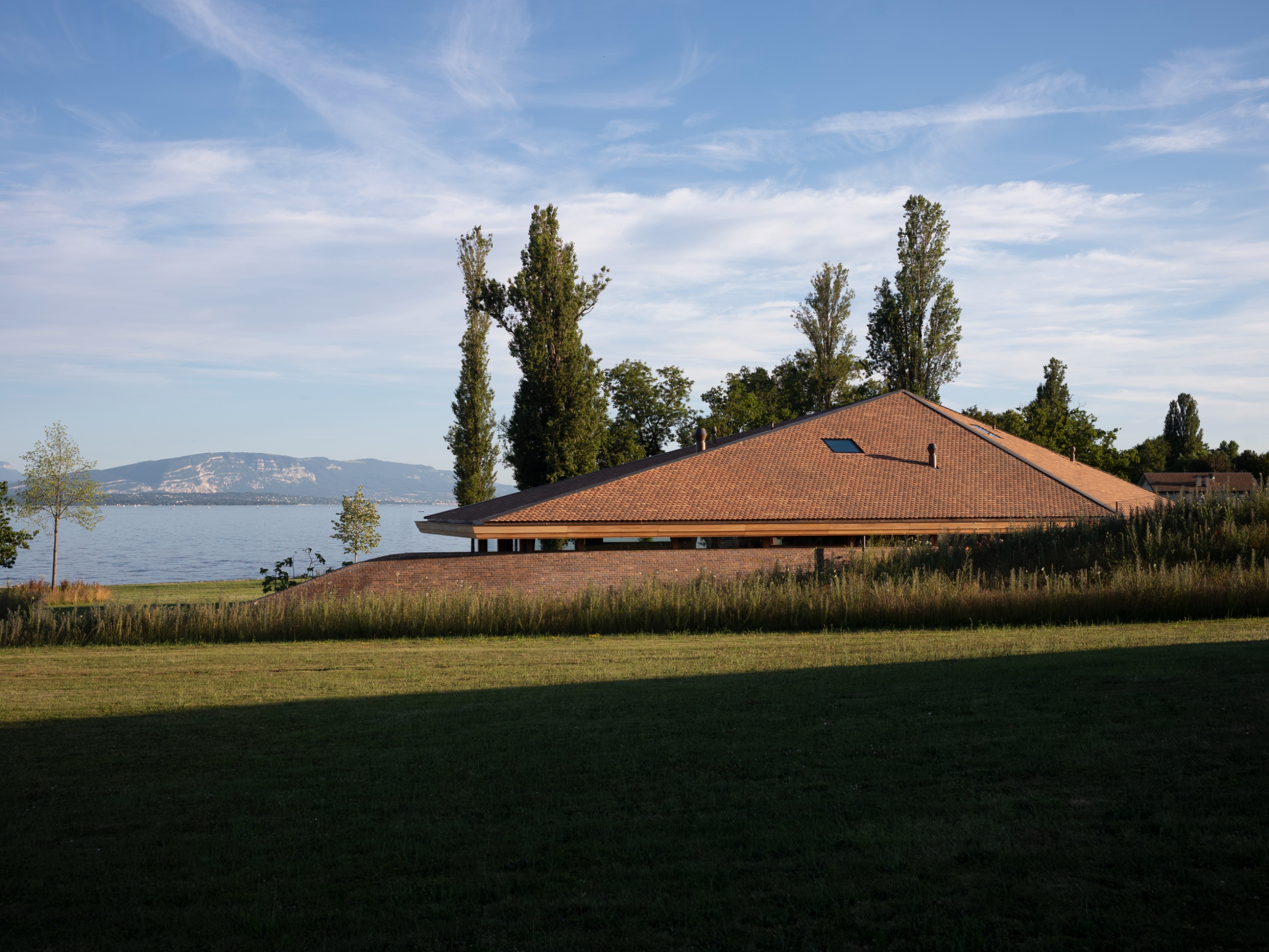 Location: La Côte, VD
Programme: individual house
Clients: private
Dates: 2016-2019
Status: built
Situated on Lake Geneva's shores, the House by the Lake overlooks one of Switzerland's unique sceneries. When first faced with this incredible view, it appeared evident that the architecture had to bind with its surrounding and not tempt to outweigh it. The idea, then, was to indulge in a dialogue with nature.
Through a contextual approach, this individual house plays with topography to root itself organically. Two retaining walls follow the contour lines, distorting the ground slightly to inject a courtyard with a garage and technical amenities. A curved pass similar to an architectural promenade reveals this yard and the house's entrance. There, we access the interior through a split in the second retaining wall.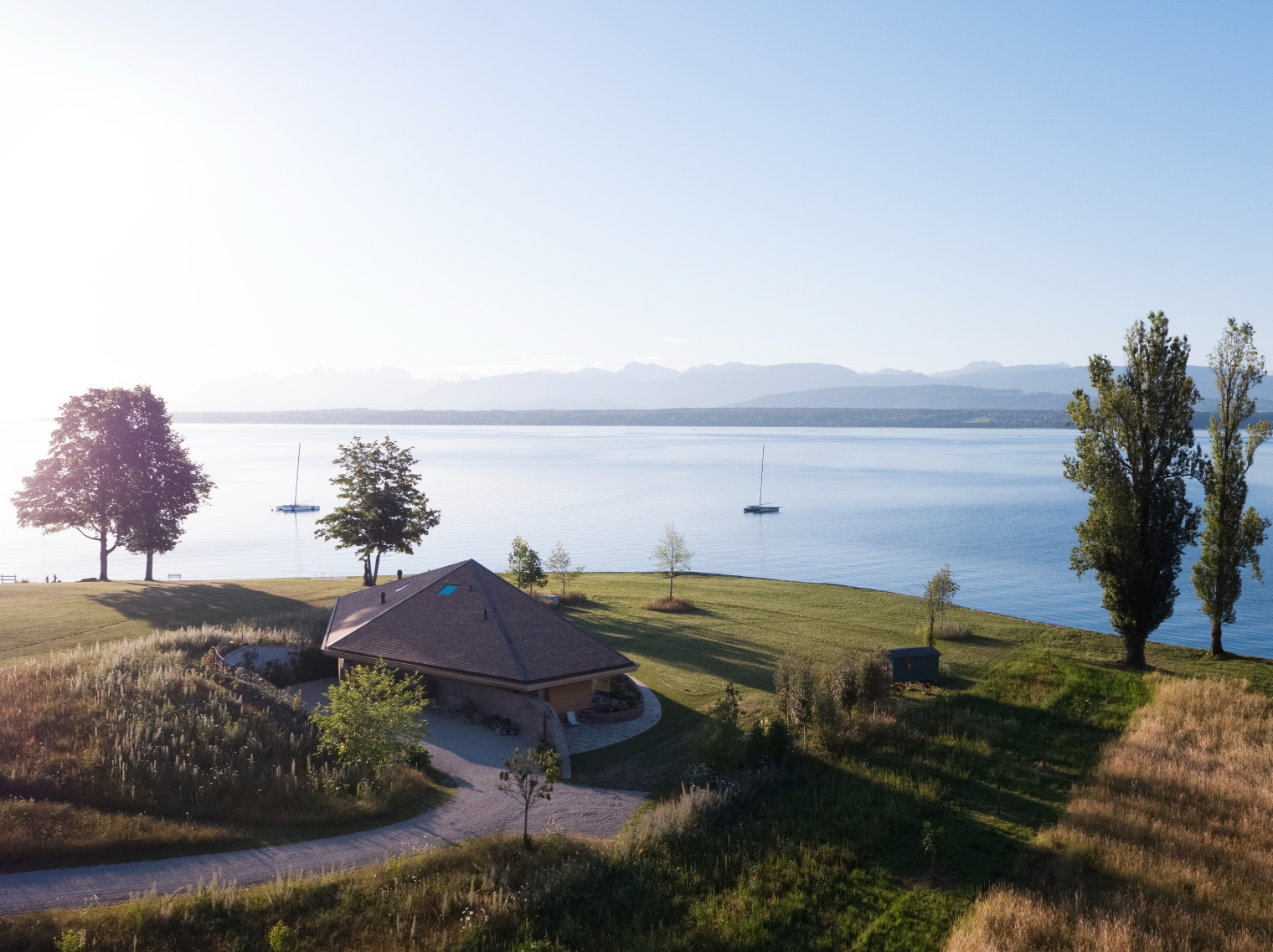 Bird eye view on the villa facing Geneva's lake
What we see is landscaped architecture.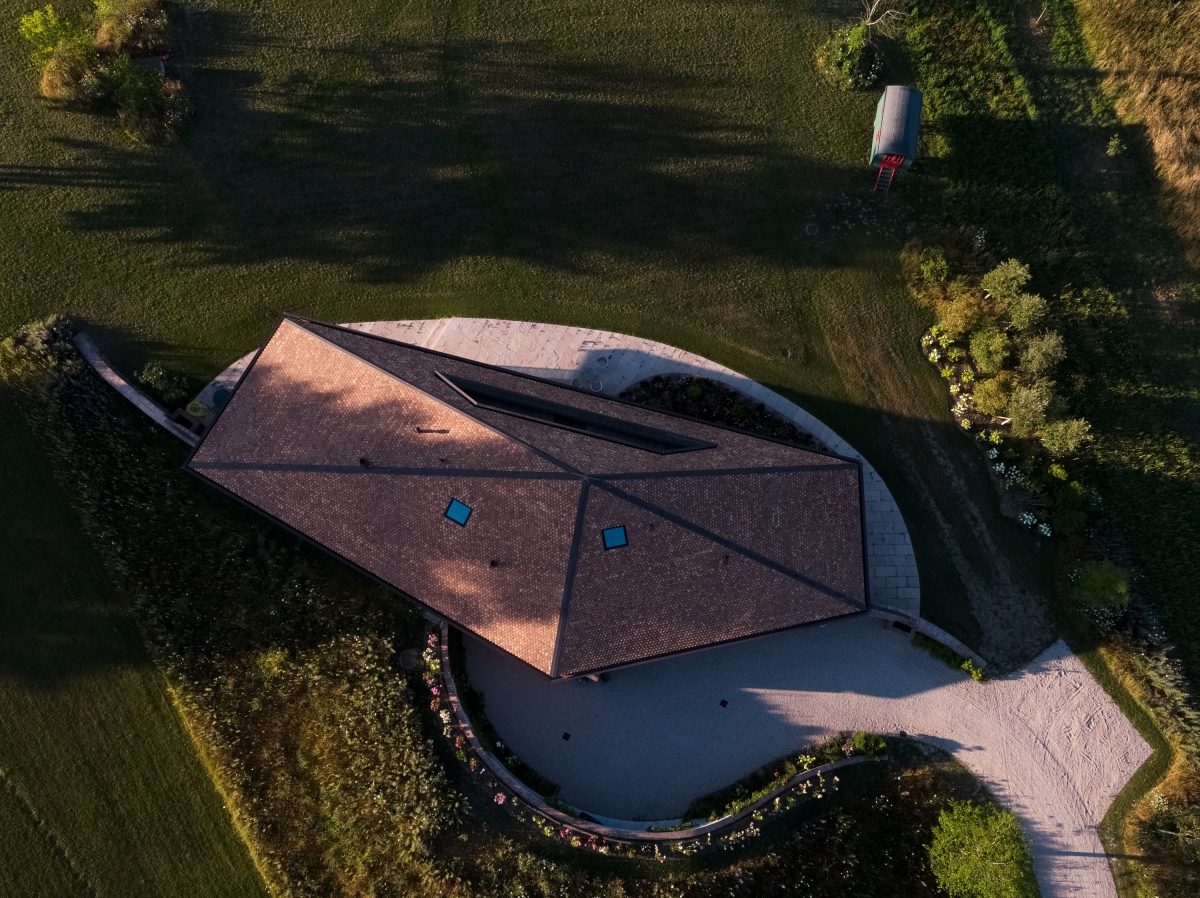 Aerial view of the villa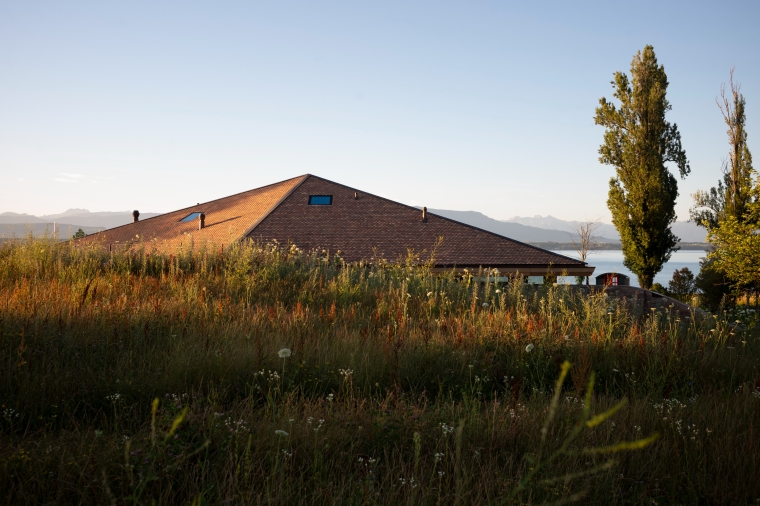 View of the roof taken from the north end of the site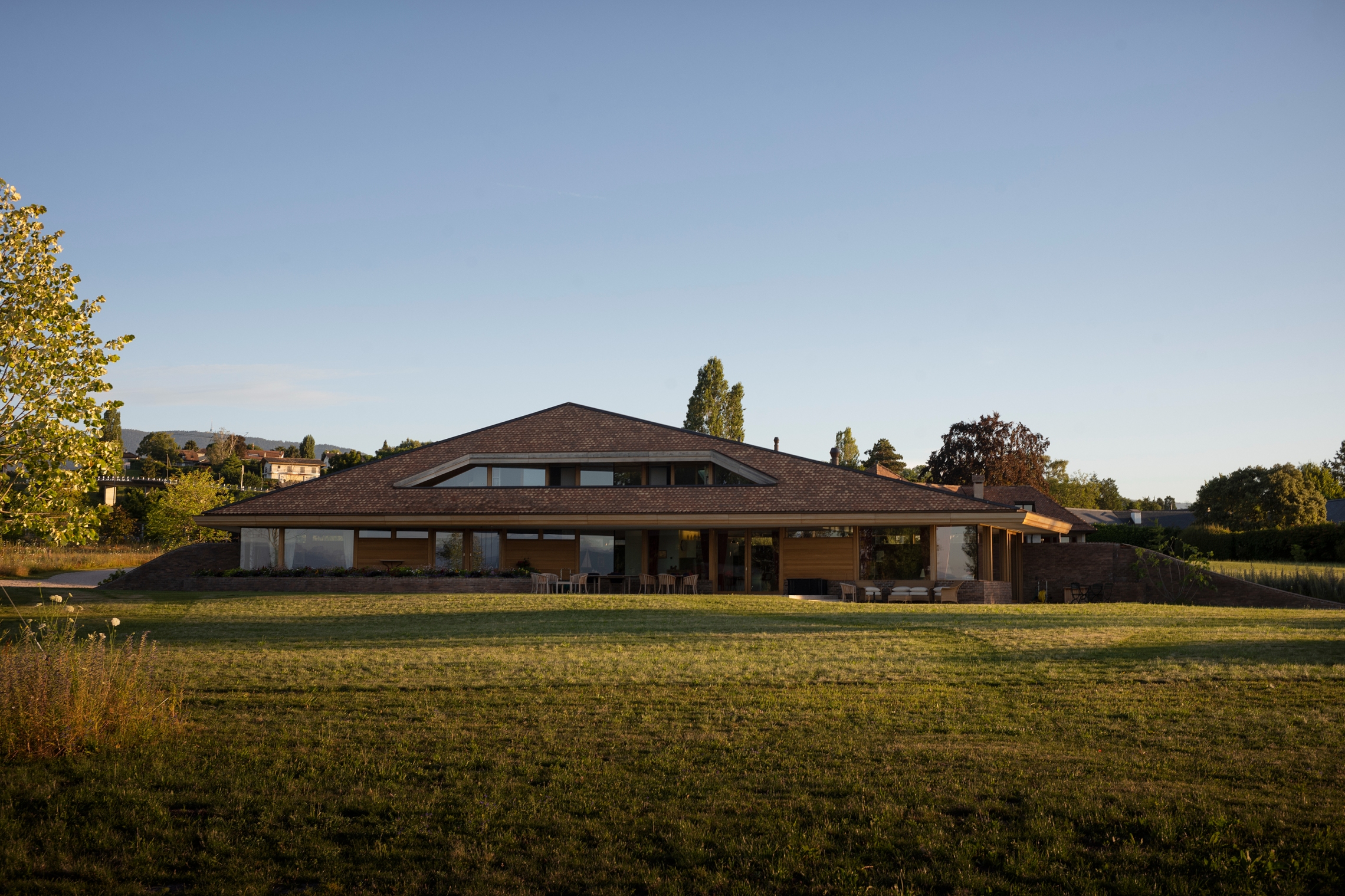 View of the south front
A wall as a guideline, a roof to shelter and the lake as a landscape companion.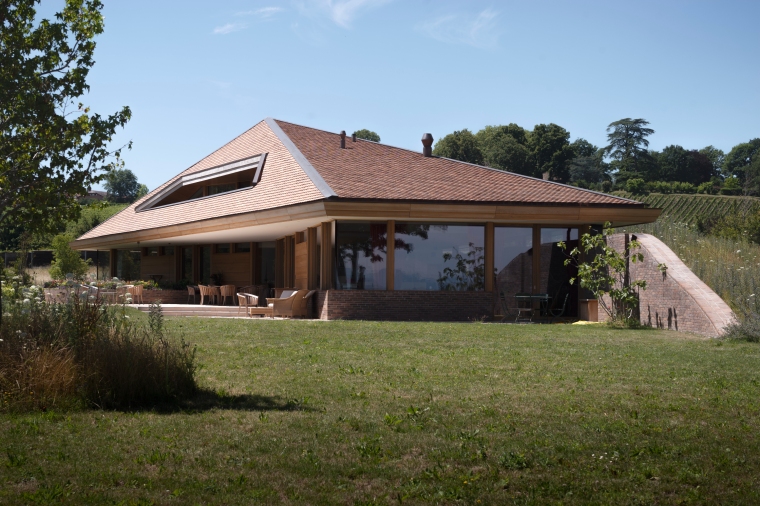 View of the south-east front and relation to the site

The villa, its materials and relation to the lake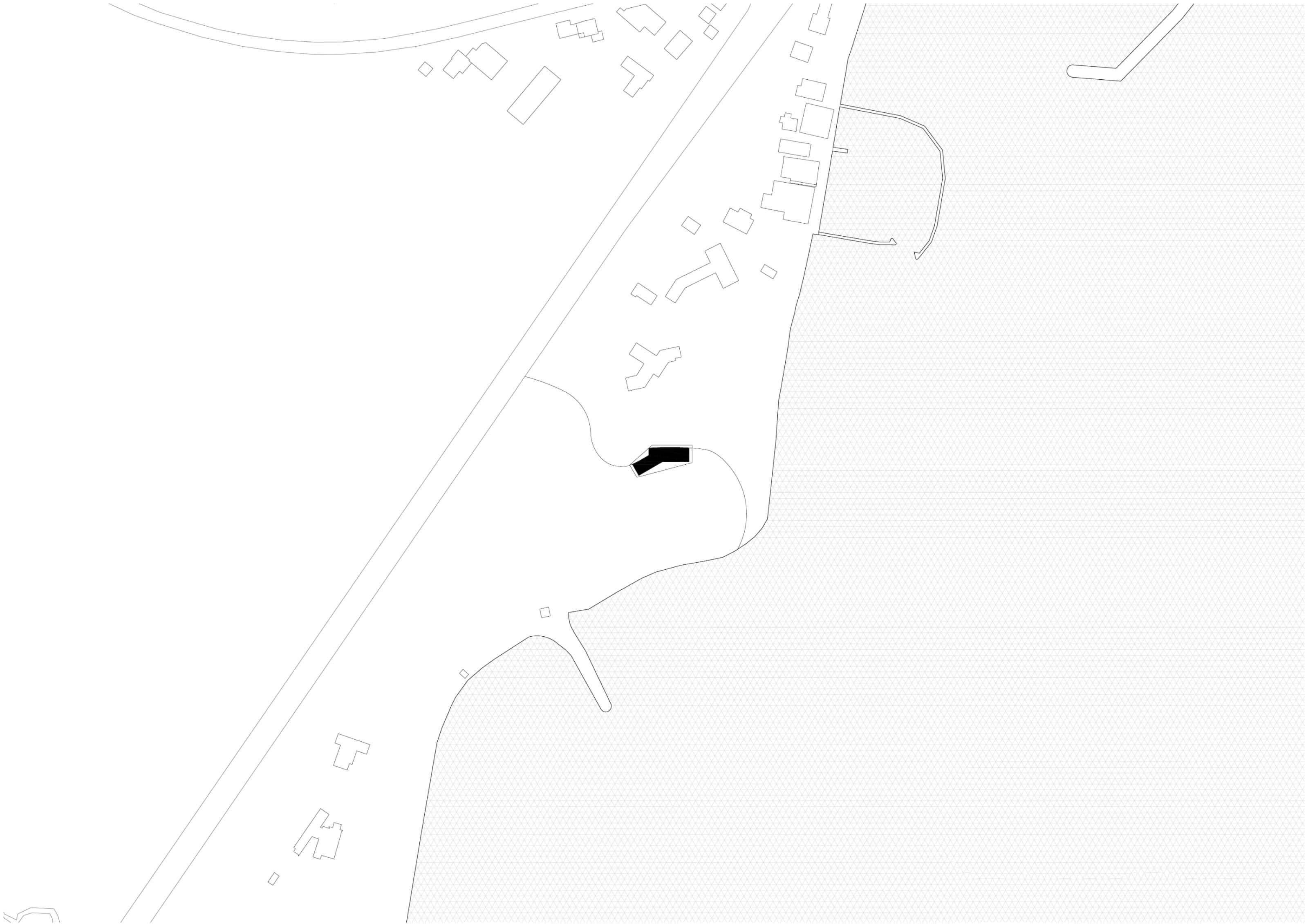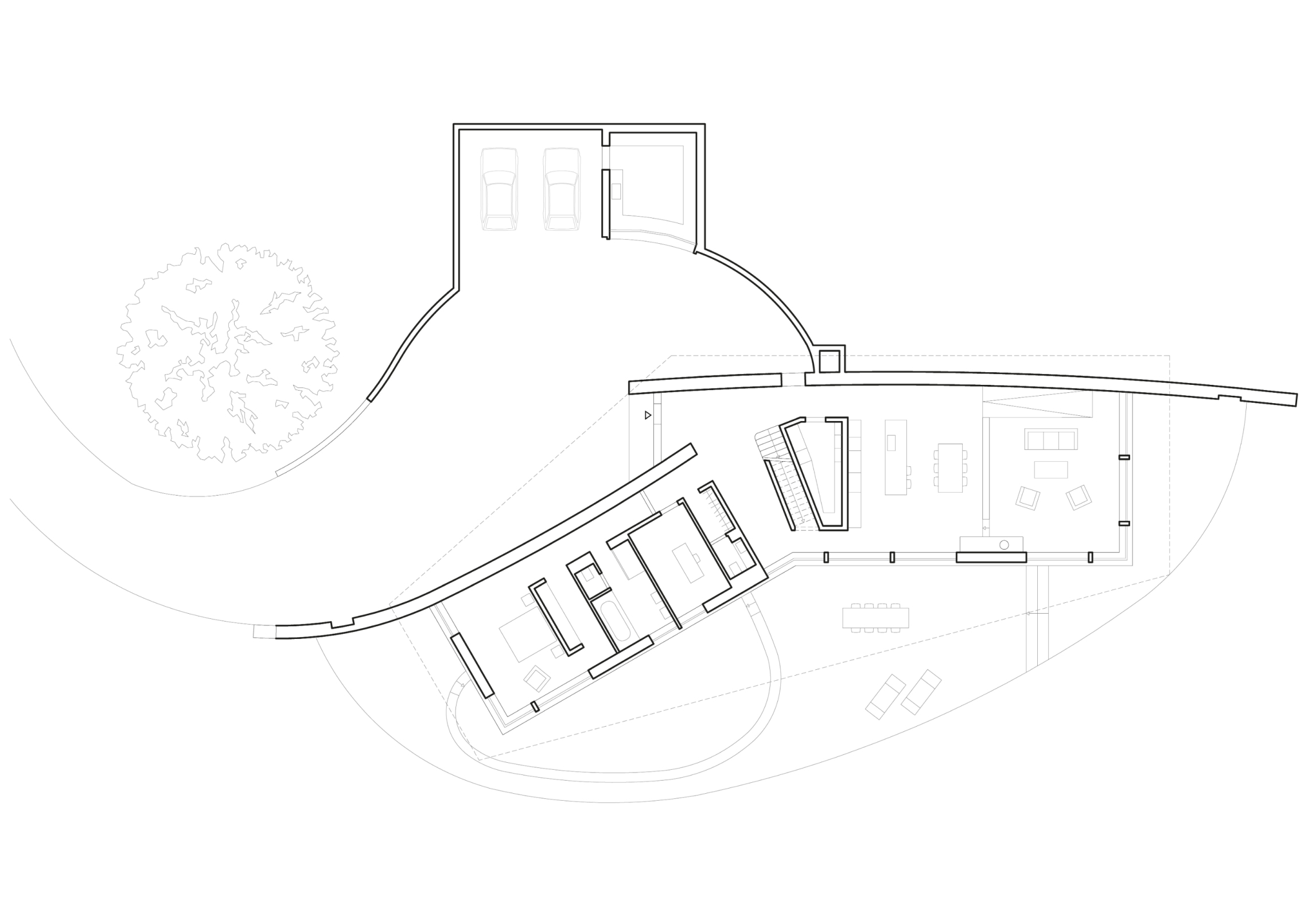 Ground floor plan