Oval Housing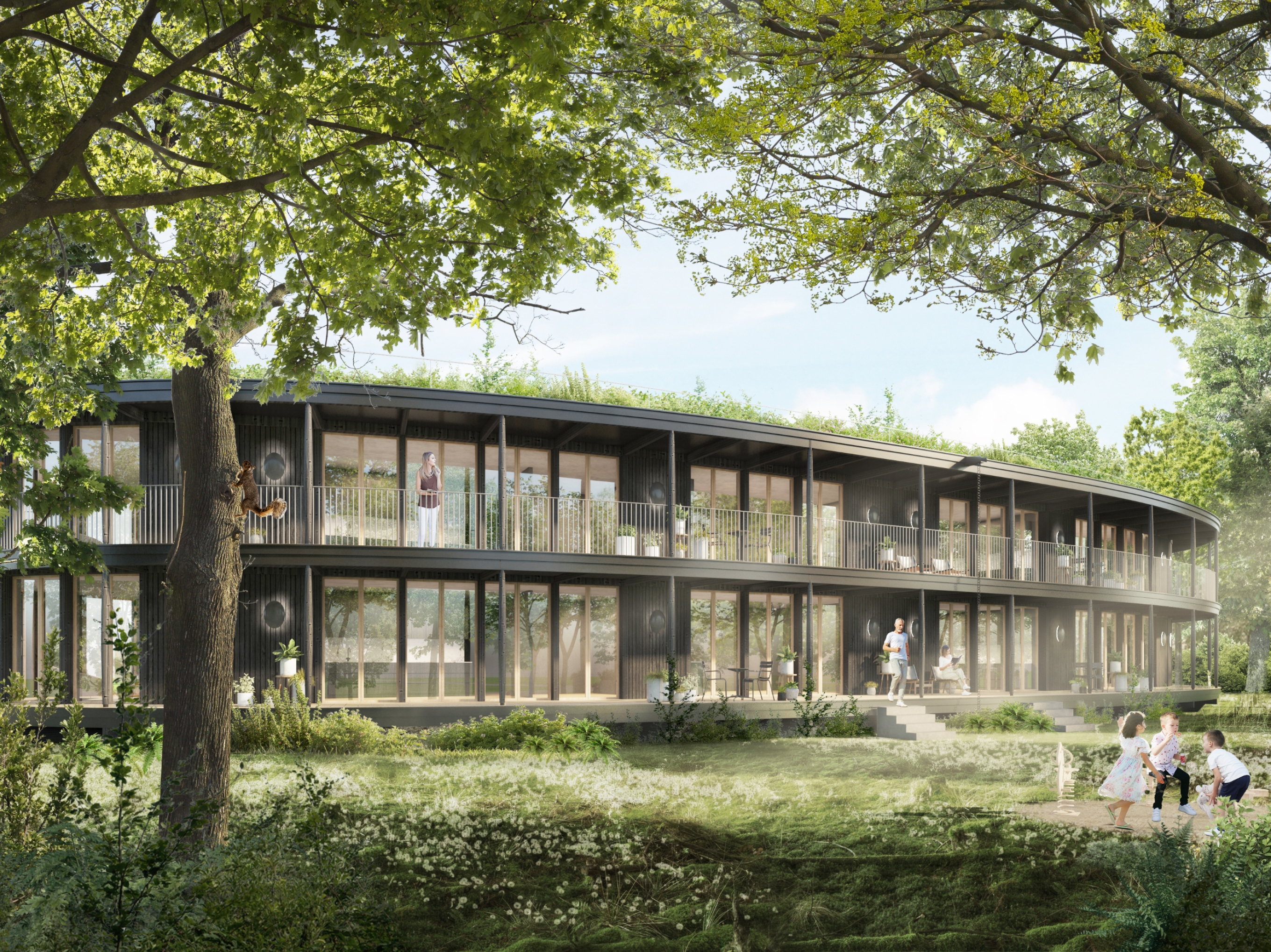 Location: Carouge, GE
Programme: housing, 8 apartments
Clients:
GRAGO SA
Dates: 2018 -
Status: upcoming construction
Oval Housing is a project for a group of 8 apartments developed in a residential area of Carouge. The building blends with its natural surroundings on a considerably arborised plot next to individual houses.
The oval shape was born out of the context: an organic shape placed in a clearing to save the maximum number of trees on site. By opting for this position, the aim was to limit vis-à-vis and visual relation to the street. Instead, the design seeks attractive views of the scenery and adjacent green spaces.
As a fictional reference, FdMP envisioned the building as an animal that would shelter in untouched nature. May it be a dragon or a beetle, from this fantasy arises the fronts' materiality. The dark burned wood bears veins whose linework recall scales. The architectural object is slightly inclined as if the animal was standing, alert on its rear legs. Rain chains remind of dungeons, furthering this fantastic storytelling. The creation of this tale is a pretext to formulate an escape in the woods. It allows defining contrast between the building's shape and appearance, organic and robust, ethereal and rooted.

View of the buildings' position on site
The oval shape, inferred by the forest clearing, upholds calm and harmony with the context.

View of the terraces on the groung floor

Interior view of the living areas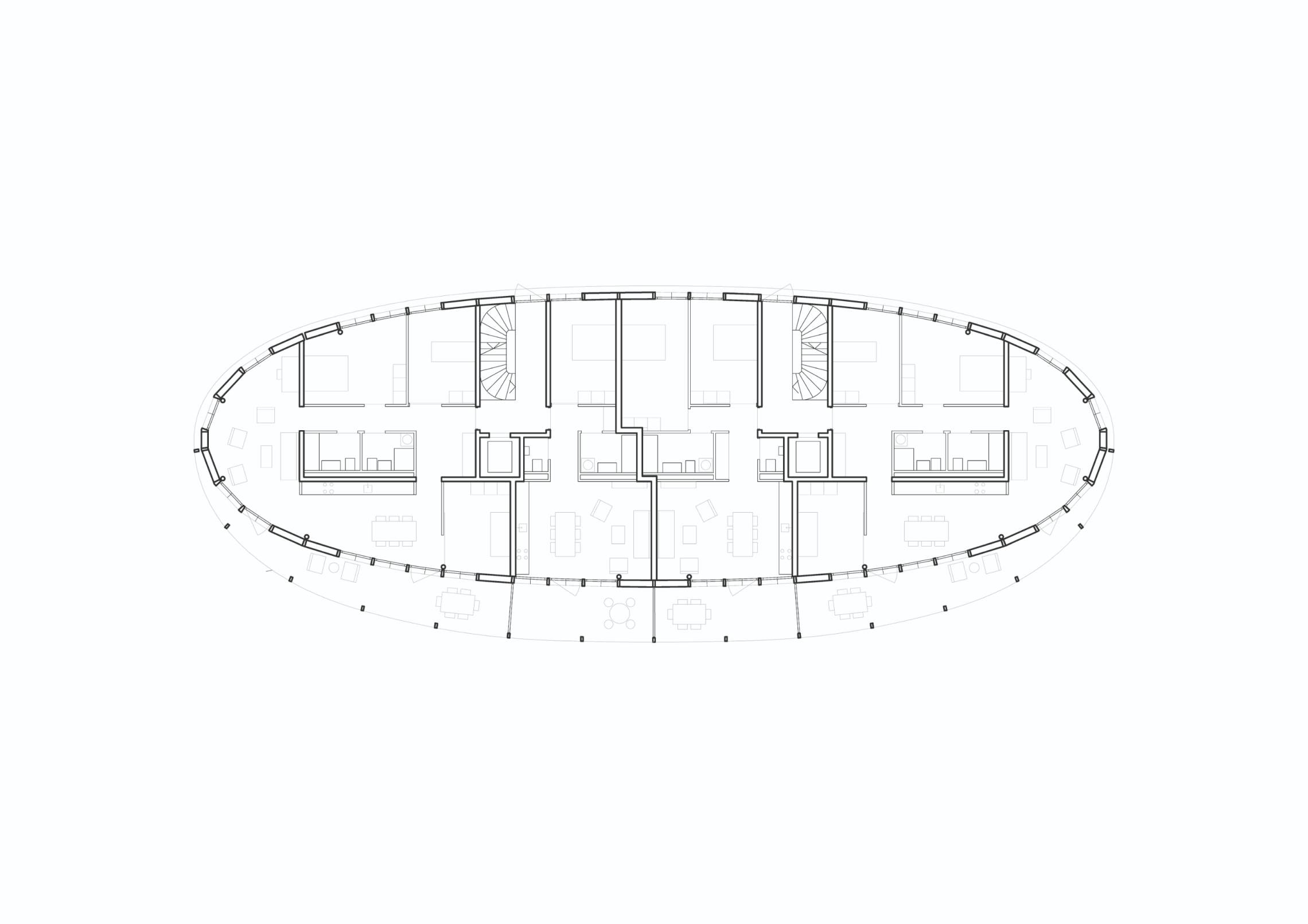 Plan of the first floor