Cave Millenium

Location: Geneva, GE
Programme: wine cellar
Clients: private
Dates: 2017
Status: made
Cave Millenium is a wine cupboard but an exceptional one. It appears as a translucid block of more than 3 meters high by 2,60 meters long. Tailor-made, it combines aesthetics with practicality. Conceived for the storage of up to 420 bottles of all shapes and provenance, thermo-regulated to control the temperature, humidity and UV exposure, it also acts as furnishing, splitting the open space into separate living and dining rooms.
The rack consists of 23 rebars as a nod to the owner's profession in the construction industry. 18 horizontal pins divide each rebar, holding the bottles still. All technical components hide in the roof and screed. The latter is merely covered by a grid whose design recalls champagne bubbles. This effect brings visual lightness to this otherwise heavy structure of two tons. What makes it sculptural is the level of details in the locksmithing and finishing.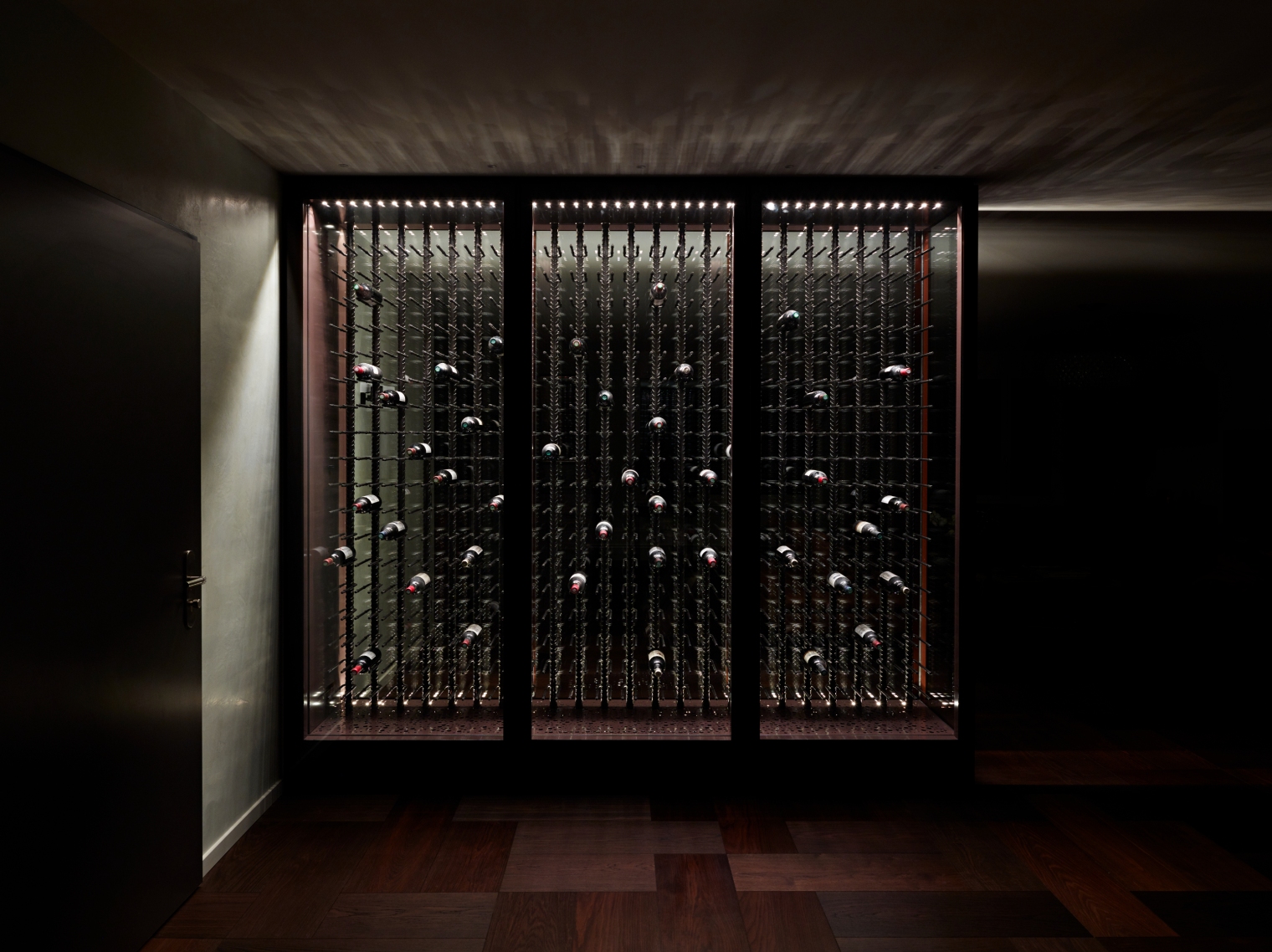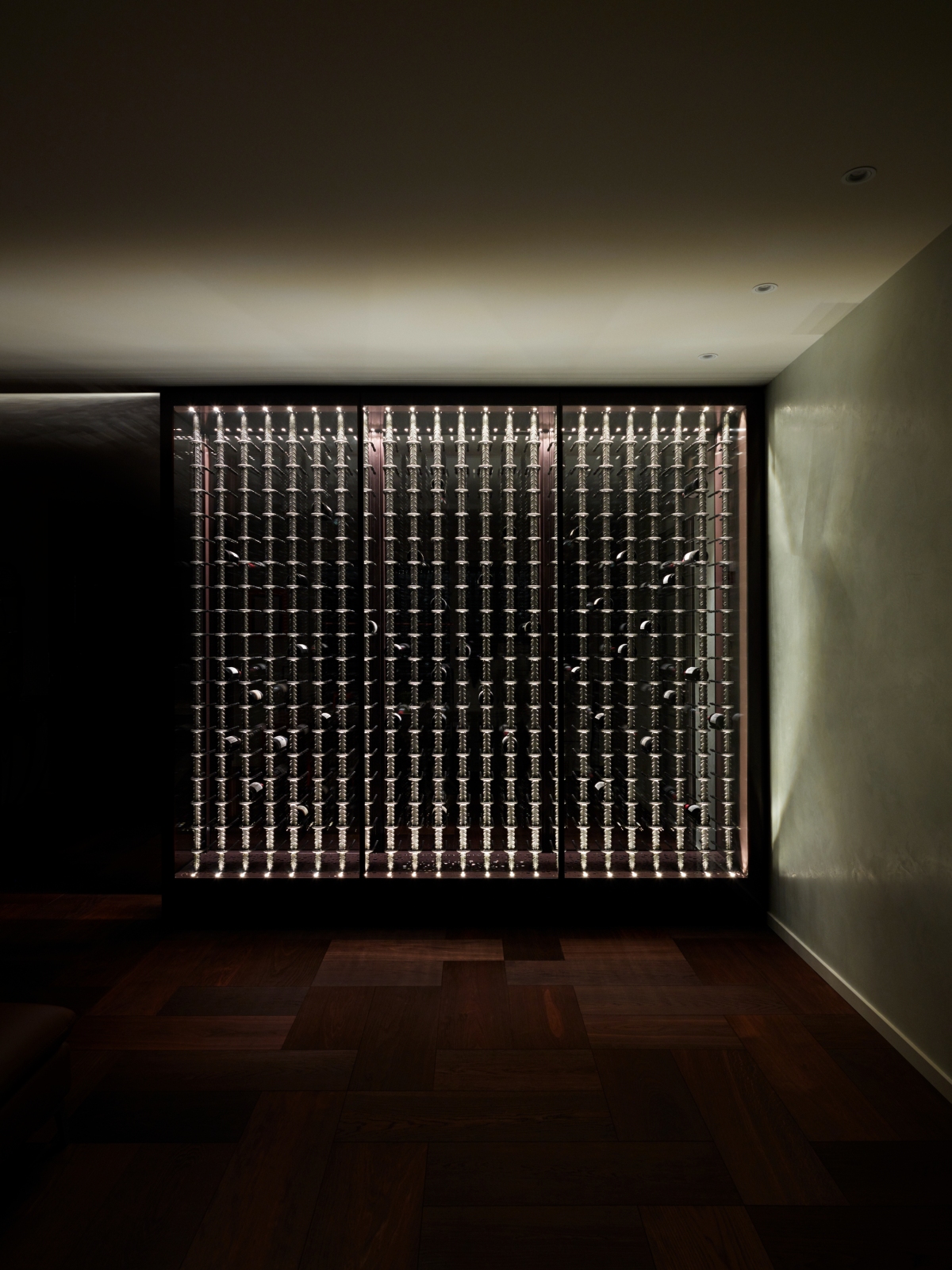 Made with 23 rebars for structure and fine locksmithing details, Cave Millenium is both a stunning apartment sculpture and a monument of technicality.