Vuillonnex

Location: Vuillonnex-Confignon, GE
Programme: Master plan, followed by local district planning for housing, local stores, and intergenerational programmes
Clients:
Urbanism Council of Geneva
Dates: 2018 -
Status: in progress
Strong relation to context guides the country planning of Vuillonnex. It connects at the East to the village of Confignon, an area characterised by medium density and low-rise buildings. The north benefits from the impulse given by the Grand Projet Bernex with new developments of habitations and infrastructures. To the West comes an agricultural land, giving the site a substantial green space to preserve as a green split within the canton.
These three characteristics show in the conception of the district. The built area comes at the edge of the site to permeate the village and the green split transition. The project opts for soft mobilities to provide tranquillity. Areas are organised for housing development, intergenerational amenities, and the future activities of Grand Projet Bernex and its adjoining schools. The landscape should transition between built and agricultural land through open public spaces of varied scales and use.
The project for the local planning of Vuillonnex follows the making of a directing plan in 2017 for the Etat de Genève on the Tréchaumont sector that groups the Croisée de Bernex and Confignon's Vuillonnex.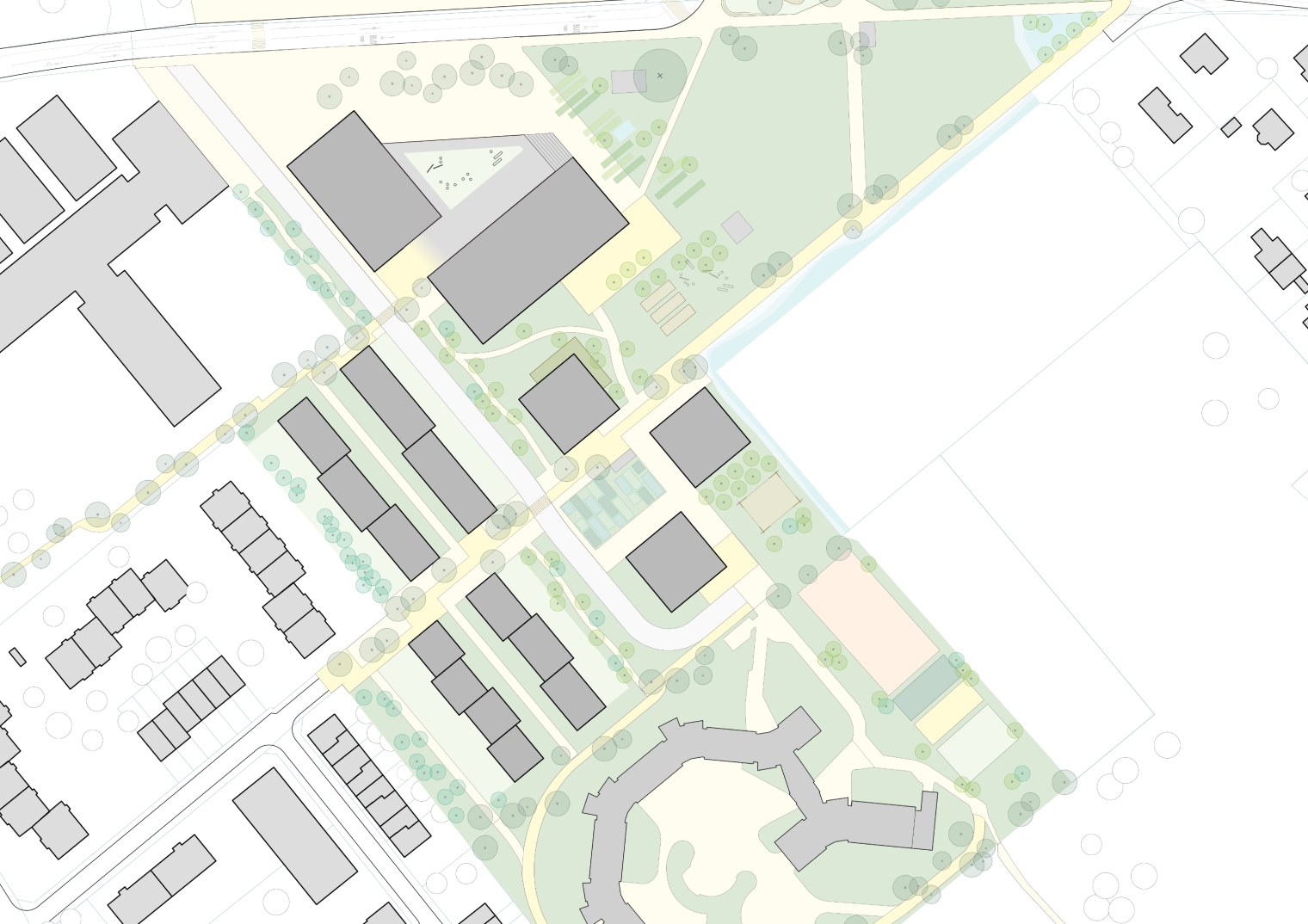 District plan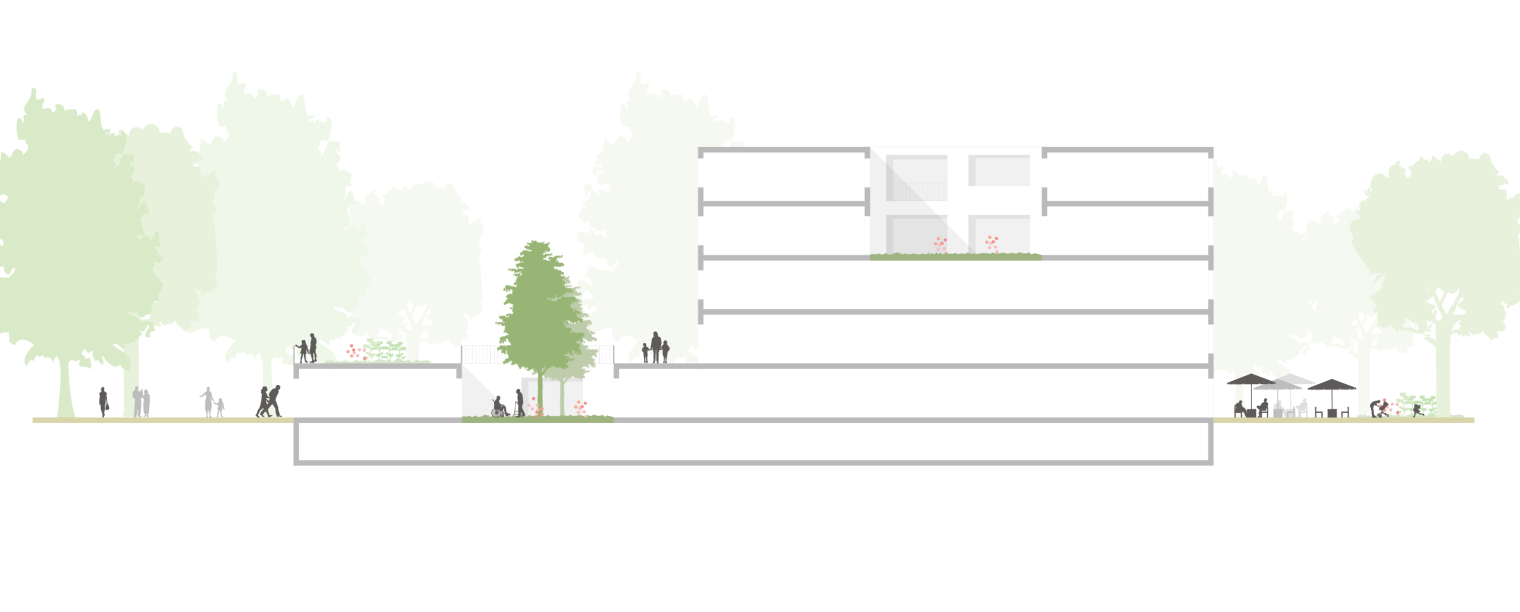 Longitudinal cross-section on the intergenerational home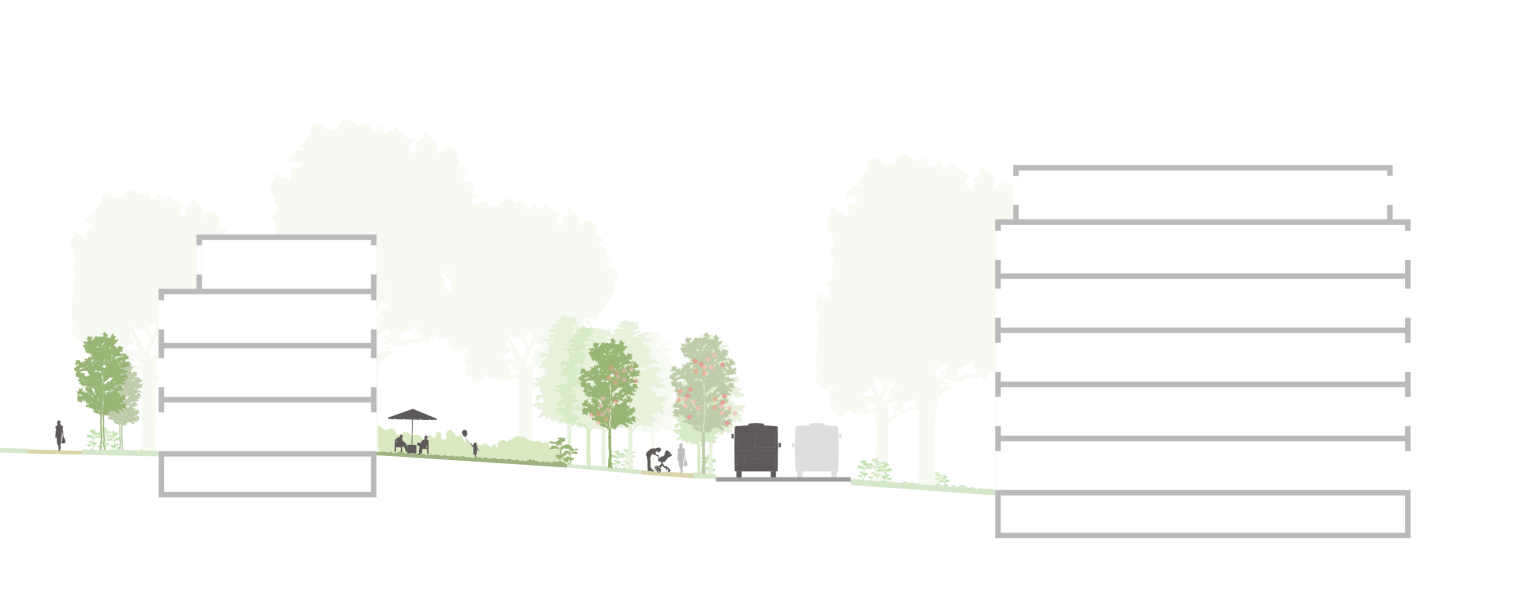 Cross-section on the lower street