Airport City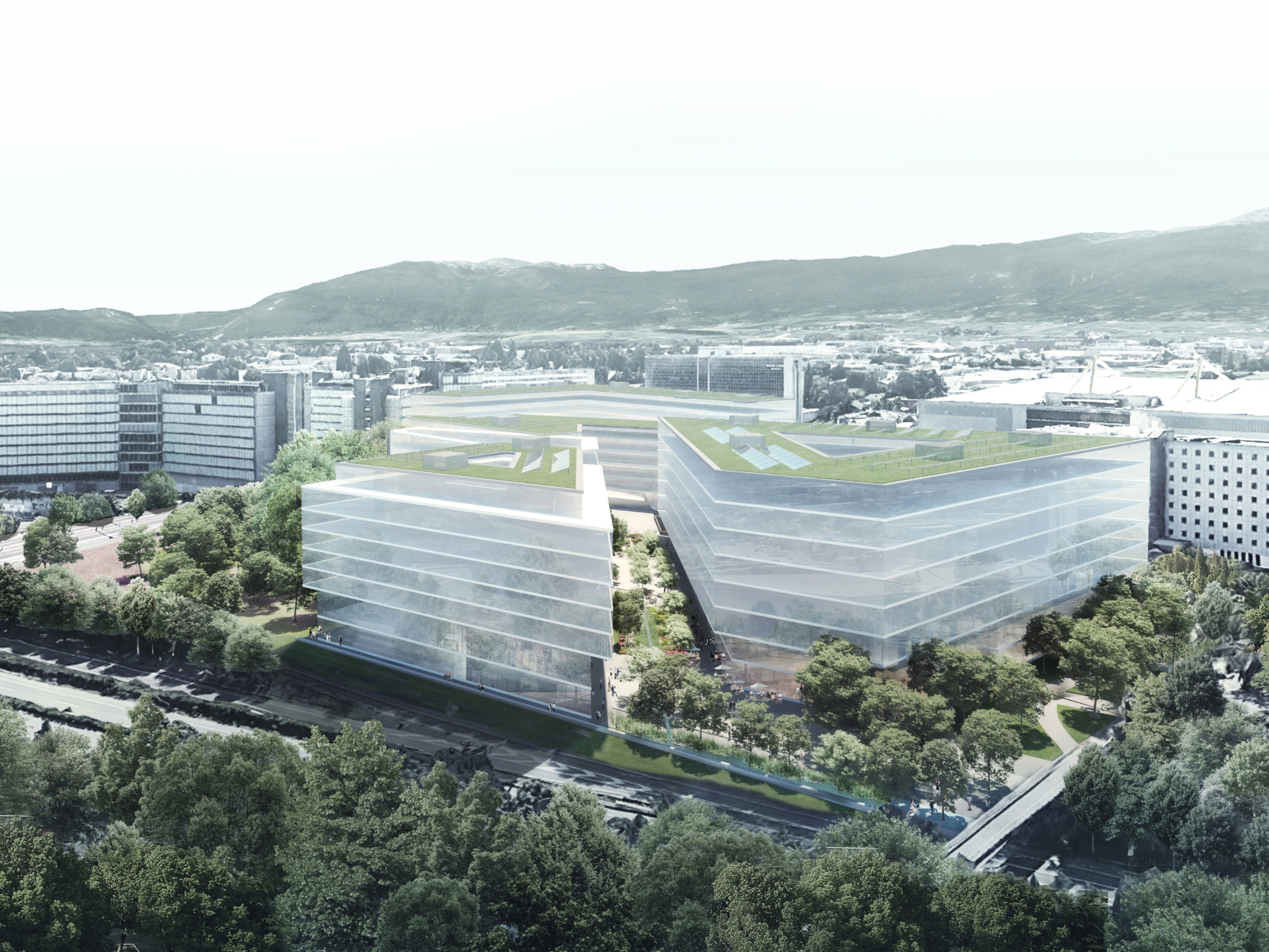 Location: Vernier-Meyrin, GE
Programme: Urban plan for local authorities
Clients: private
Dates: 2014 -
Status: in progress
Airport City imagines a district for living in the often criticised area of Vernier-Meyrin-Aéroport. The challenge is to conceive a qualitative urban space and open up possibilities of renewal for Geneva's city planning.
The urban plan that FdMP develops focuses on the sector of Pré-Bois. The site sees many constraints, highway on one side, railway on the other and air corridors above. But with its proximity to the airport, the site has much potential. This future hub should act as a connecting point among several districts and welcome more than 120'000 m2 of usable space.
For this project, the notion of connection was crucial. It shows through the design of a soft mobility axis which crosses through the site. On each end, public squares signal a new way of designing urban plans that focuses on people first. The three building blocks have been densified in the upper floors to benefit commercial spaces and other activities on the ground. Exteriors present careful designs, with an architectural promenade, qualitative amenities, and retail inviting people to revitalise the said area. Flows are indeed what allows to generate a lively place where real neighbourhood life occurs.