The Workshop
Location: Geneva, GE
Programme: architectural offices
Clients: FdMP architectes
Dates: 2014
Status: built
In the centre next to the train station, FdMP offices participate in Geneva's bustling city life. Within the Mont-Blanc Centre, designed by architect Marc-Joseph Saugey in the 1950s, our office is a place to engage and exchange ideas.
The workspace is organised around an open plan, where the modular furniture can be moved around swiftly for meetings, photoshoots, research, testing, model making, and after-work drinks. Concrete pillars highlight the notion of space and reveal the substance of the architectural framework. They tell of our practice's love for raw materials, unitary and straightforward, such as wood, concrete and metal.
Two enclosed spaces, covered with metal sheets and a calamine coating, withhold the amenities and articulate the plan. These walls act as large blackboards to display the work in progress - something telling of our architectural practice's methodology. Everything pinned up is commented, annotated, and challenged. As such, the office becomes a workshop. A place to drive creativity and innovation for high-quality designs.
Metal sheets work as boards to hang architectural drawings
Metal sheets fold to enclose functional features
The workspace appears as transparent as it is participatory, as organic as it is functional.
The metal sheet bookshelf holds many architectural reference books
Flexible open space at the office's centre
The office acts as a workshop, a creative and sharing space.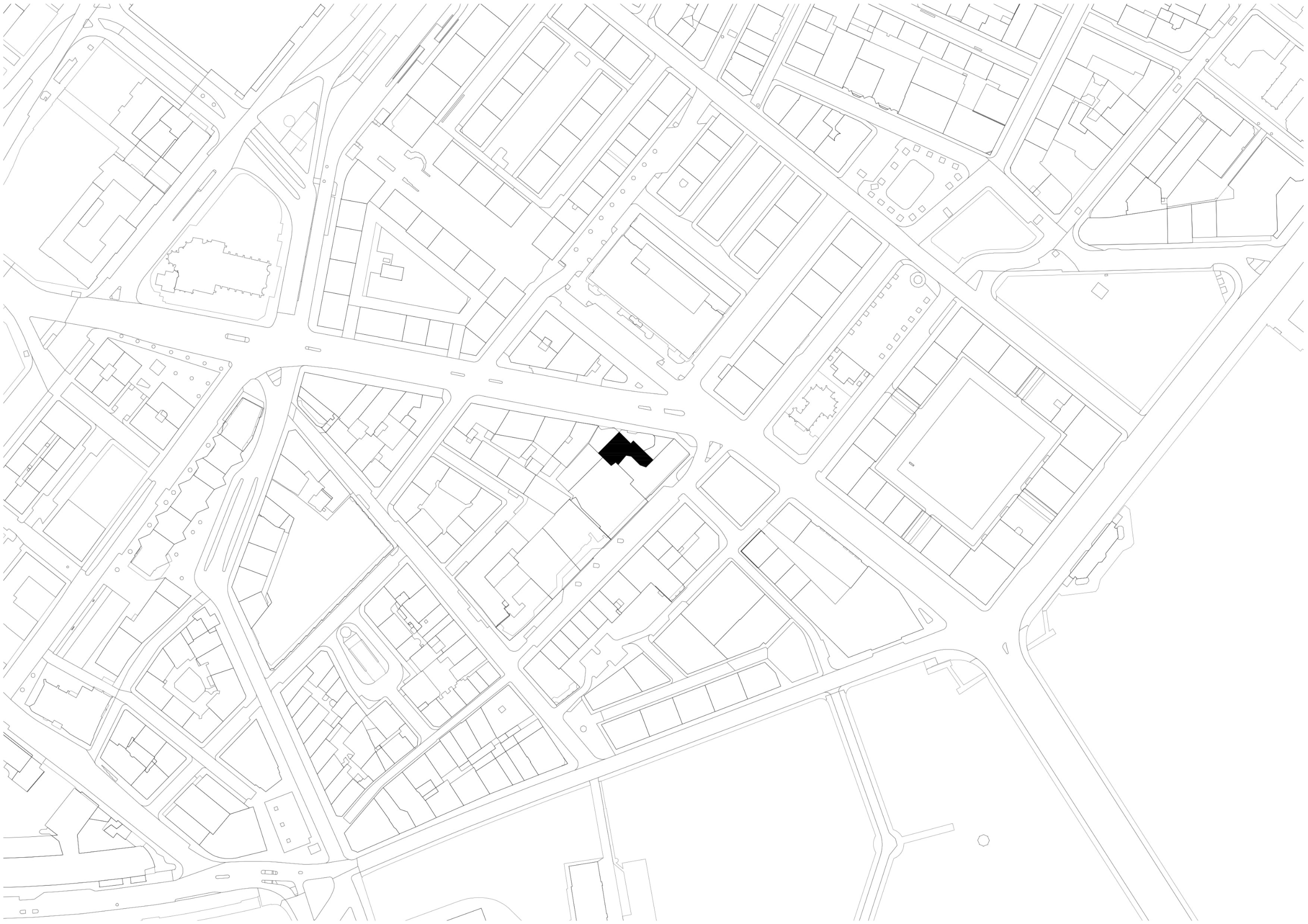 Plan