Le Plaza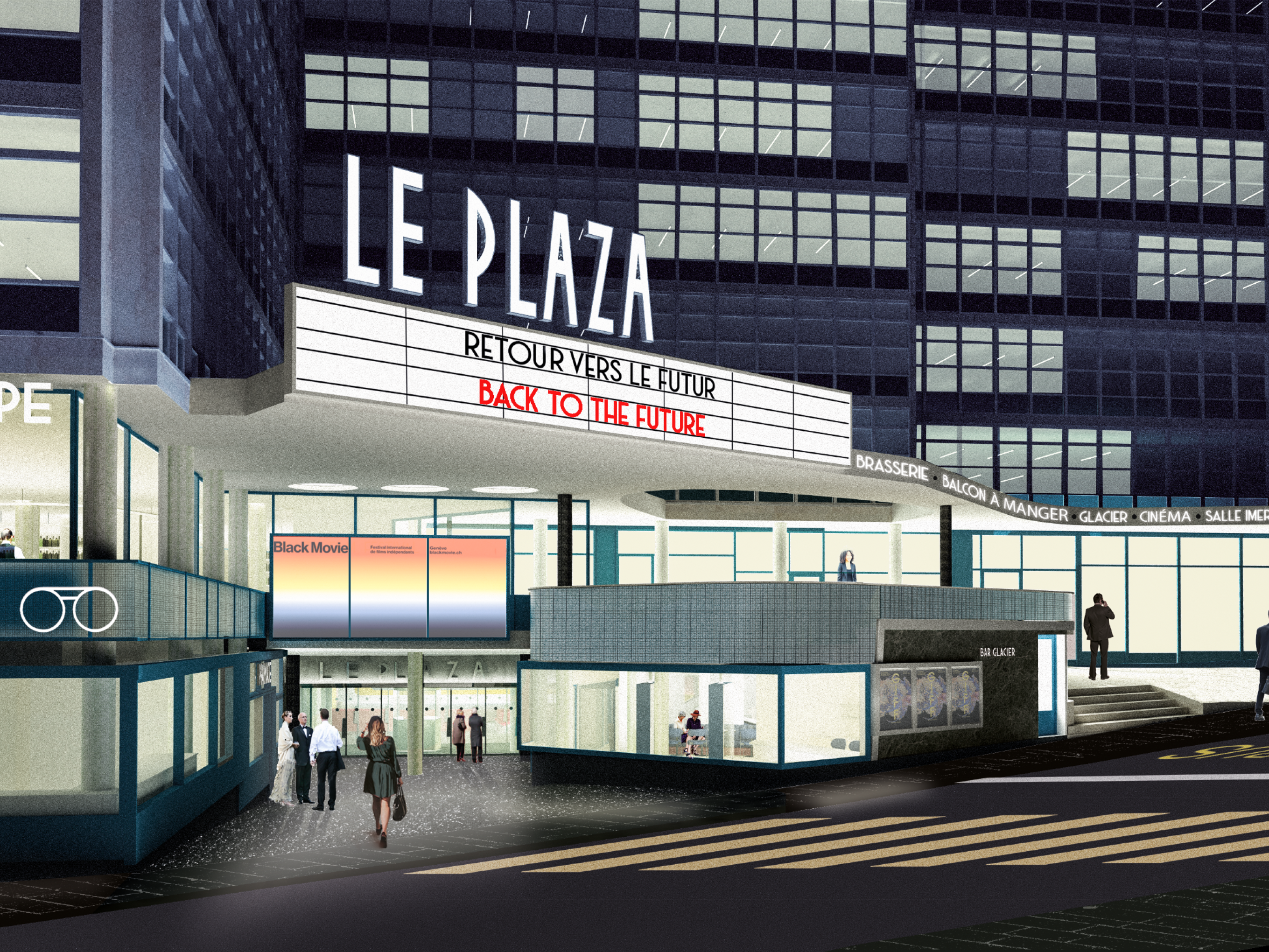 After a year of competition, FdMP will renovate and transform the movie theatre Le Plaza. Architect Marc-Joseph Saugey first built this emblematic venue in 1952. The reopening will have two purposes. It will preserve this landmark of Geneva's architecture and offer a new set of activities to activate this city area.
The concept relies on having direct access from the street to the different activities. These many links between the inside and the outside strengthen what Saugey first implemented. Understanding the cinema's entrance as a street taking part in the urban landscape, he led visitors straight into the auditorium's central alley.
Another fundamental point of this project is the creation of distribution above the Rue du Cendrier. This element connects the different activities within the cinema: spaces dedicated to new formats on the ground floor, brasserie Europe and the cinema's balconies one floor above, and the exhibition spaces and immersive room underground.
The structure, colours, and materials symbolic of Saugey's architecture received significant attention when considering this preservation. The architects examined each space individually for its functionality, heritage qualities, and possibilities of being preserved or transformed.
It is primordial to give urban life a new cultural focal point.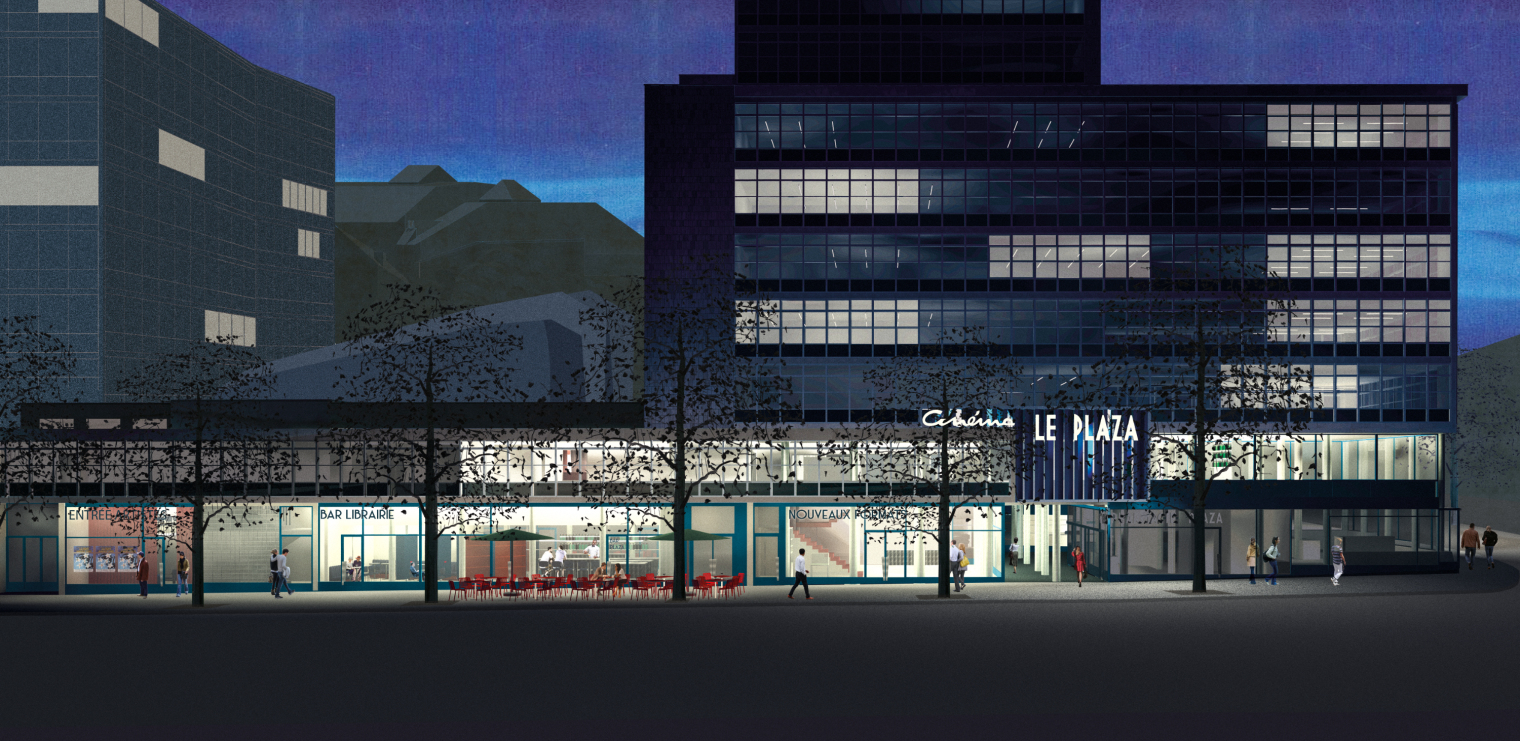 View from the street of the Cendrier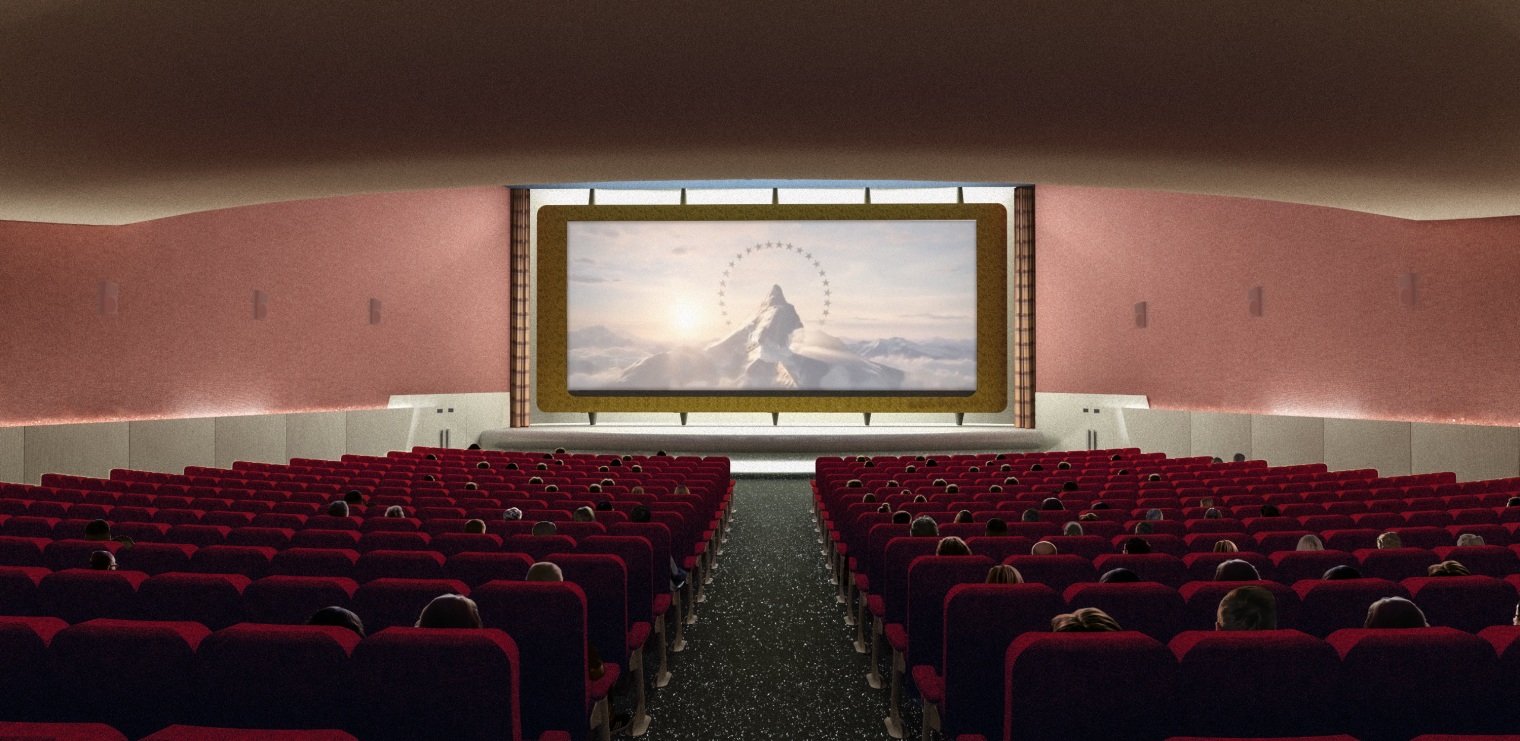 Movie theatre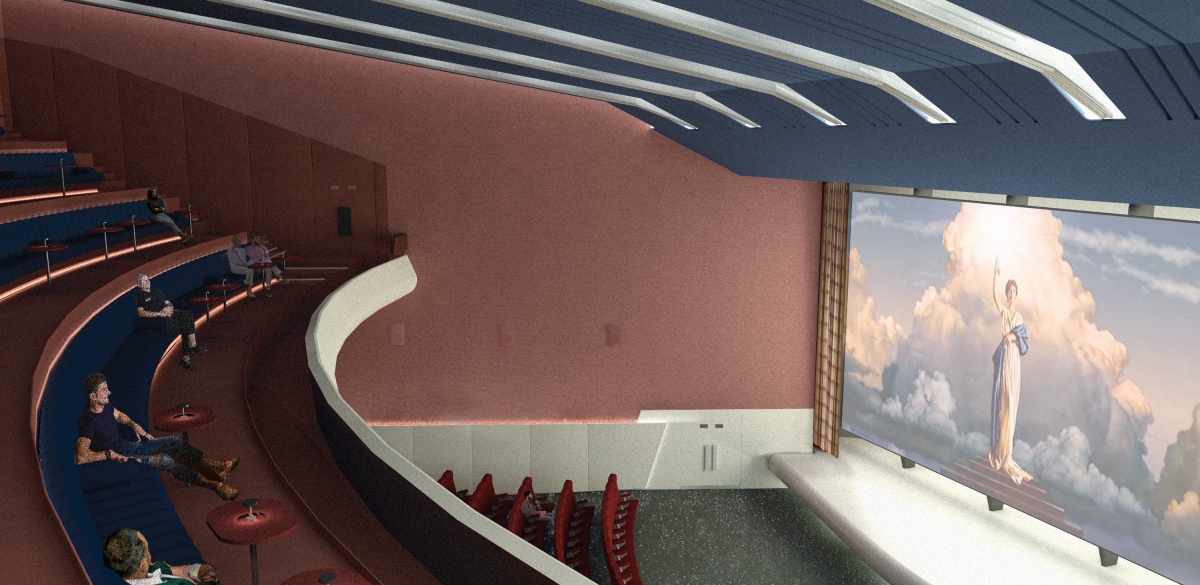 Movie theatre seen from the mezzanine
Saugey was a big admirer of American architecture. He conceived the Plaza as the first multifunctional building in Switzerland, and one of the very firsts in Europe. The concept arose in the United States.
Immersive room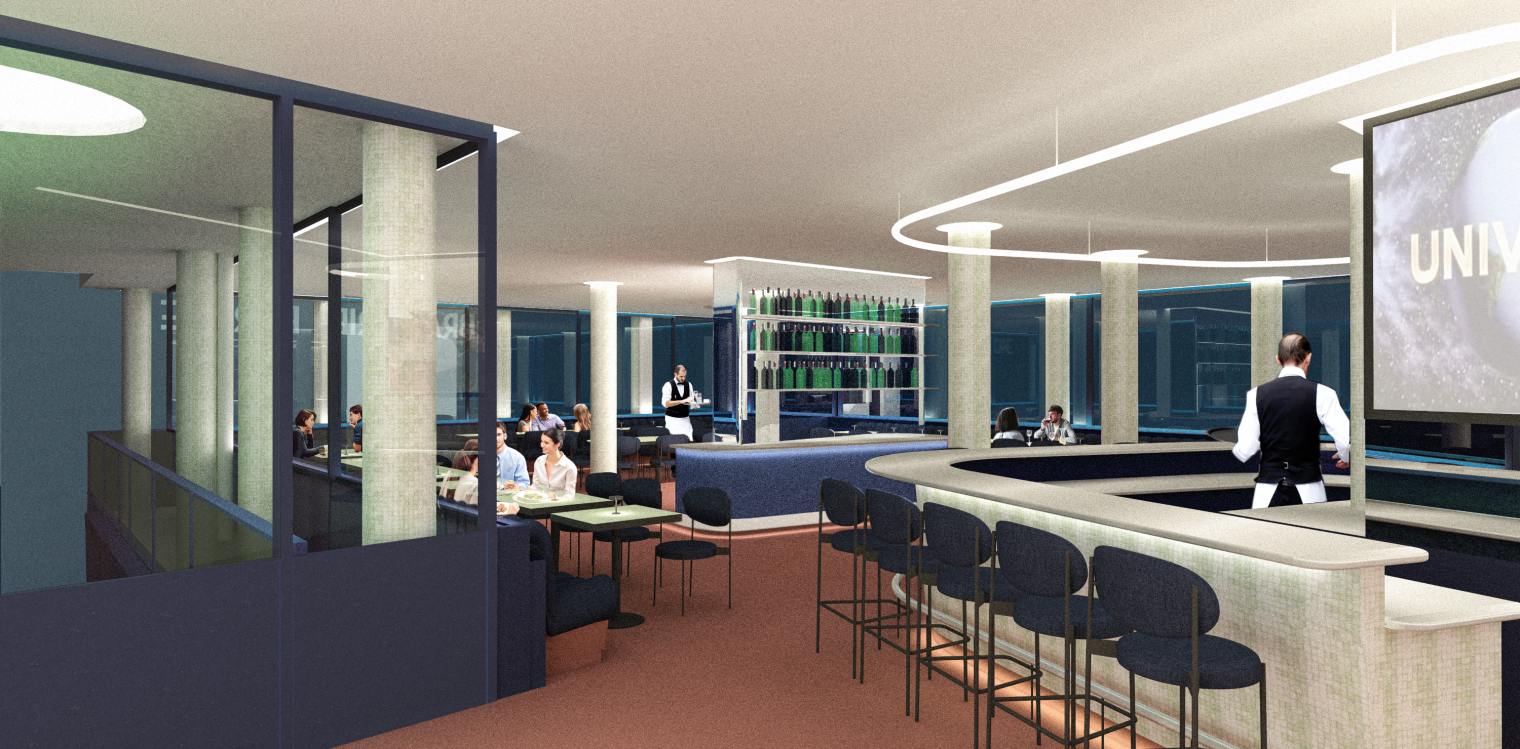 Interiors of the bar and restaurant
Credits
Partners: EDMS Ingénieurs SA, Karakas & Français, MAB Ingénierie, Ponzio Engineering, SBIS, Lumière électrique, Architecture & Acoustique

Press: Tout l'Immobilier (20.09.2021), Le Temps (29.09.2021), La Tribune de Genève (29.09.2021), Le Courrier (29.09.2021), Léman Bleu (29.09.2021), RTS (04.10.2021), Bauwelt Praxis (07.12.2021), Hochparterre Wettbewerbe (5-2021), La Tribune de Genève (16.12.2021)
More projects