Patek Philippe Manufacture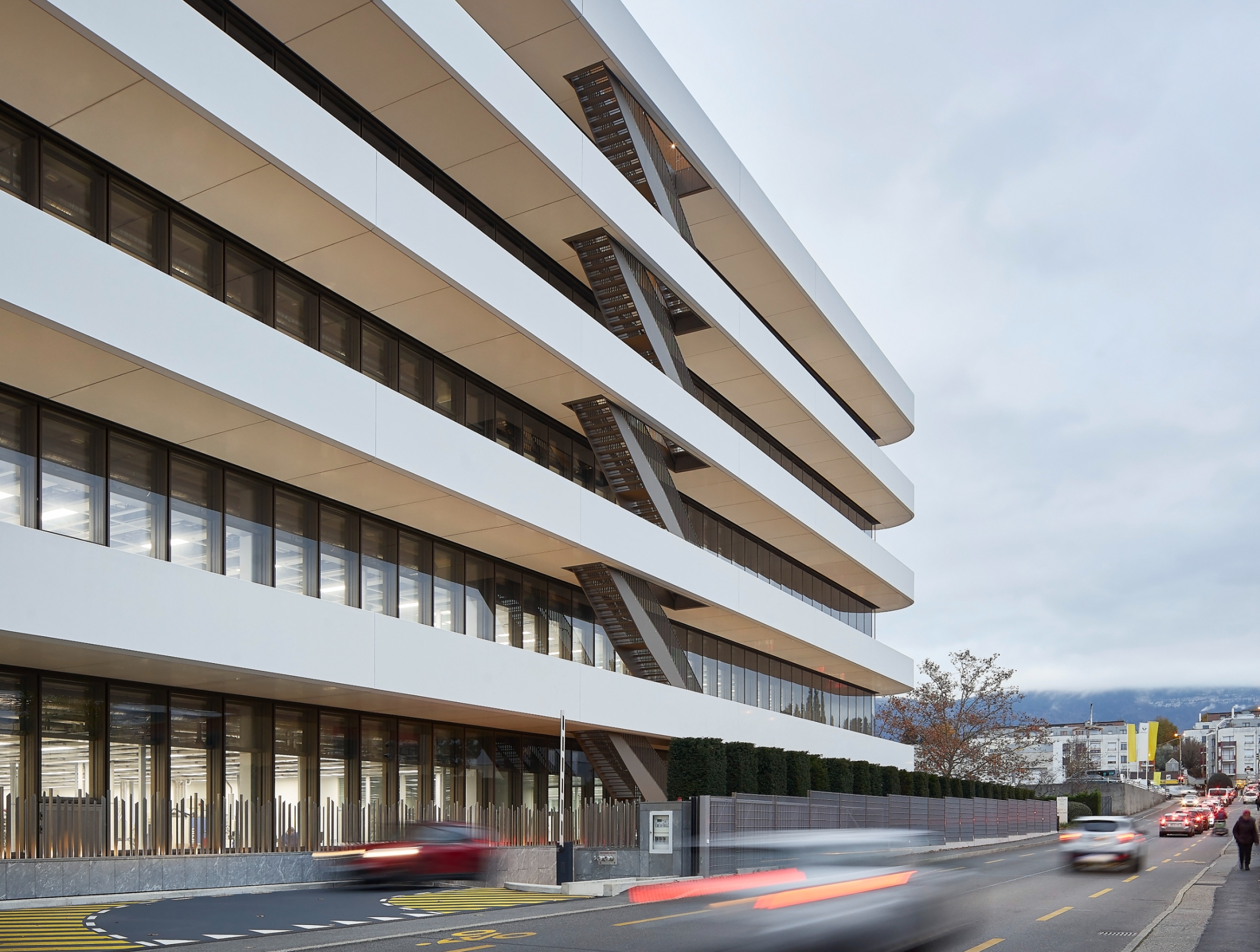 Location: Plan-les-Ouates, GE
Programme: watchmaking manufacture
Clients:
Patek Philippe Genève SA
Dates: 2014 - 2021
Status: built
Designed and built by architects FdMP and Frei & Stefani, Patek Philippe's manufacture tells of tradition, innovation and know-how: values dear to the eponymous watchmaker, Patek Philippe. Located in Plan-les-Ouates, the building adds to the adjoining headquarters. It offers an extra 110'000 square meters for the production and restoration of watches, training and research in fine craftsmanship.
The outlook is simple and timeless. Sculptural galleries in white, polished concrete surround the Patek Philippe building, with round edges recalling the shape of dials. Its size is immense, so the architects played on the perception of scale to integrate the building with its context further. Inside, we see an open plan offering flexible ways to place amenities on each floor. Atriums vitalise the facade on the east side while maximising natural light for all workspaces. In the attic, resting areas and a restaurant face Geneva's cityscape, offering new views over its landmarks.
Inspired by Patek Philippe's values and culture, the project considered architectural and technical challenges hand in hand. Spaces needed to be as functional as possible. Everything was optimised, from the layout to hygrometry, temperature, light, the dispatch of fluids across the building and the bearing of the machines' weight. The result is a complex mechanism held within an elegant and ethereal structure.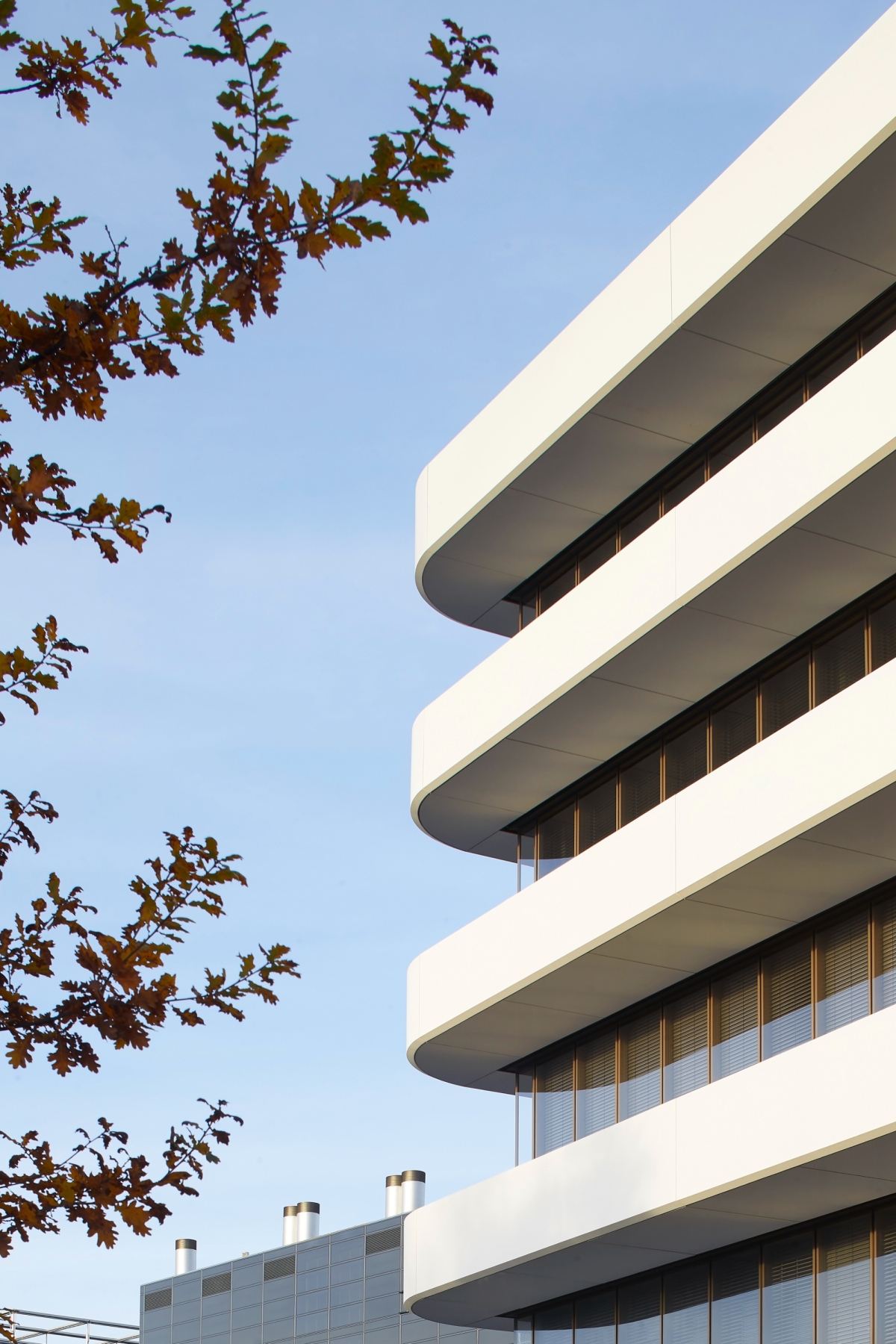 This project finds its strength in playing with scale and perspective on the facades—an uncluttered volume of large dimensions where the most miniature objects see the light.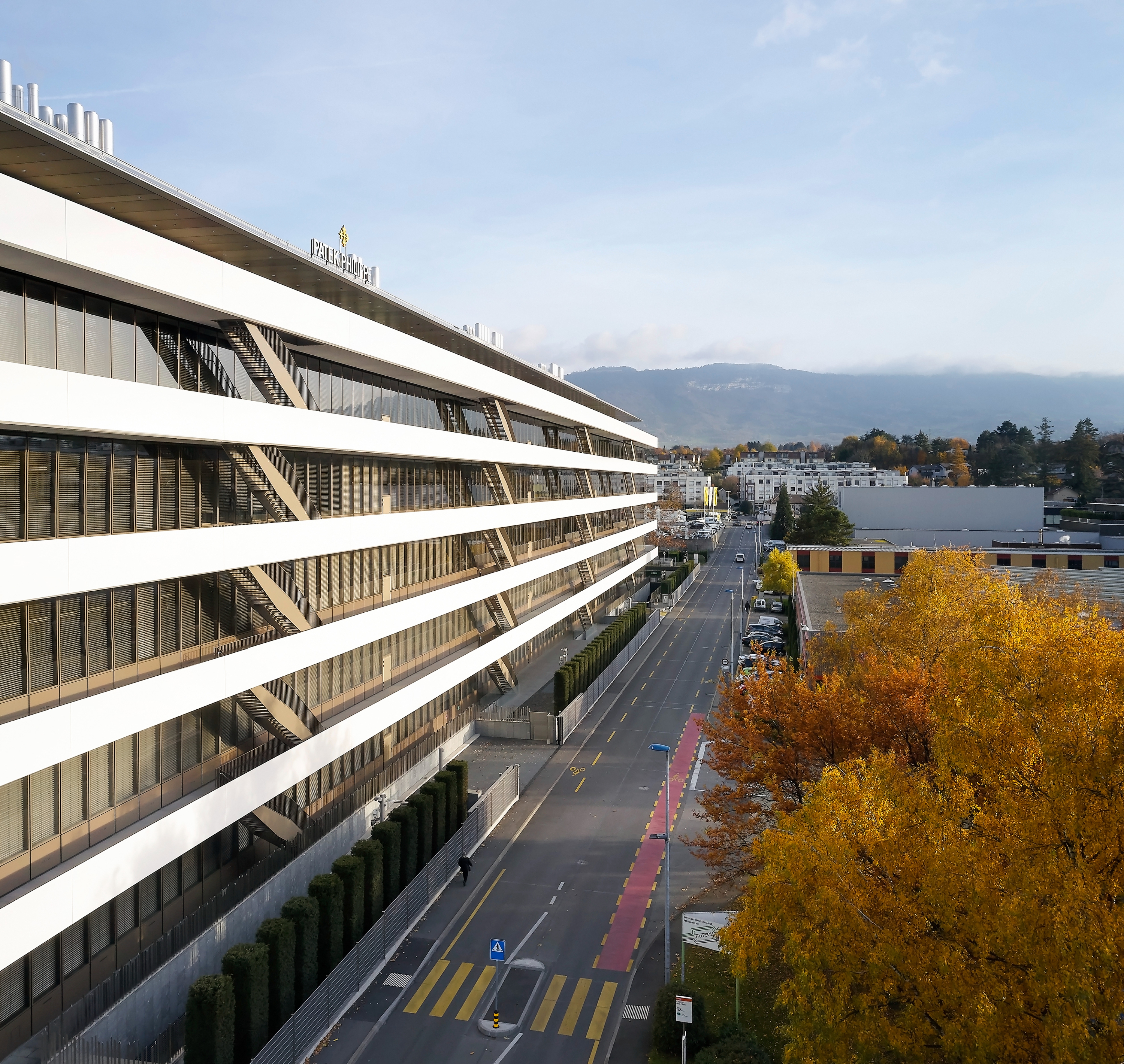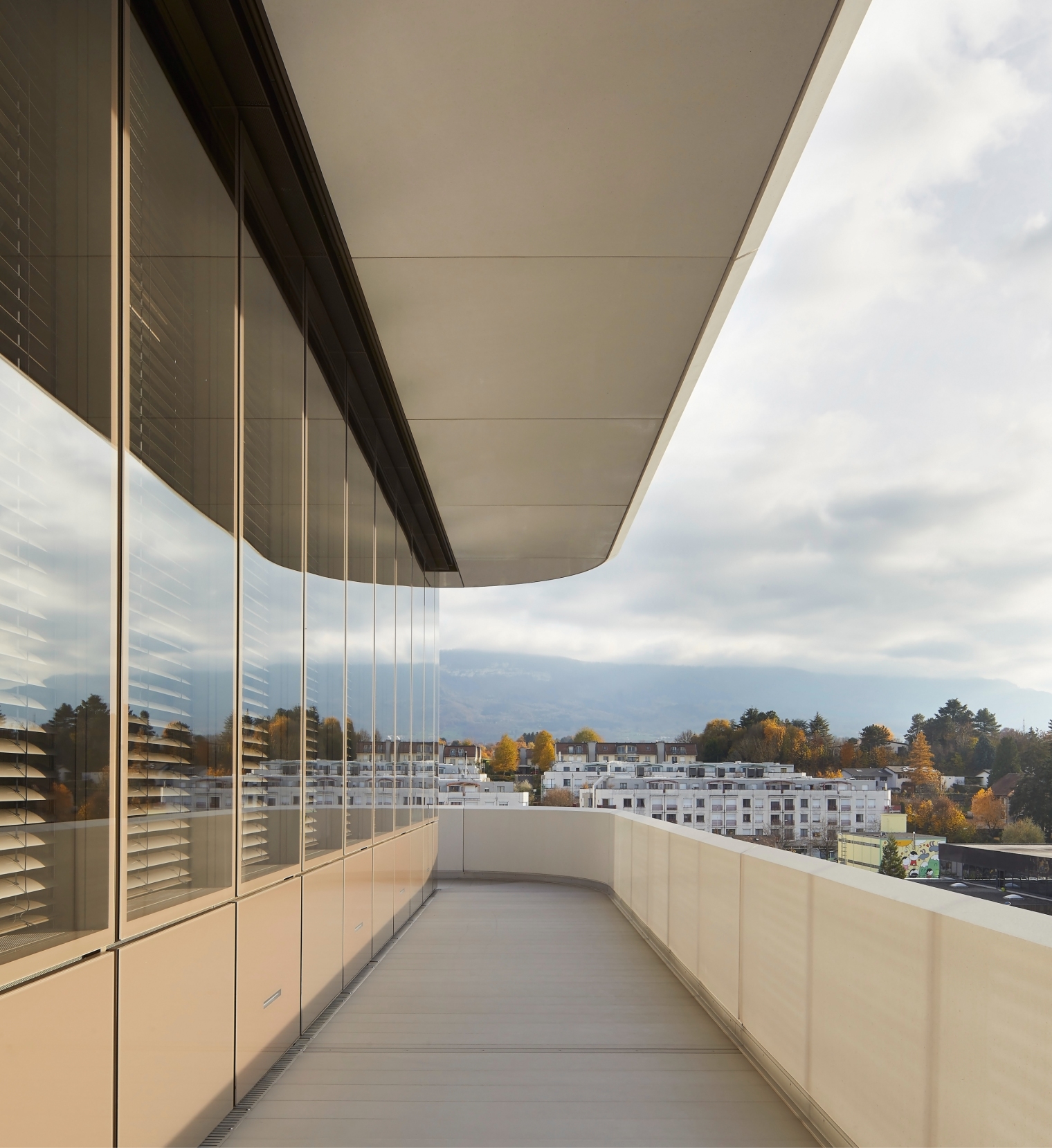 There's a discourse on Patek Philippe's values: tradition, innovation, and time, negotiating both the present and the future.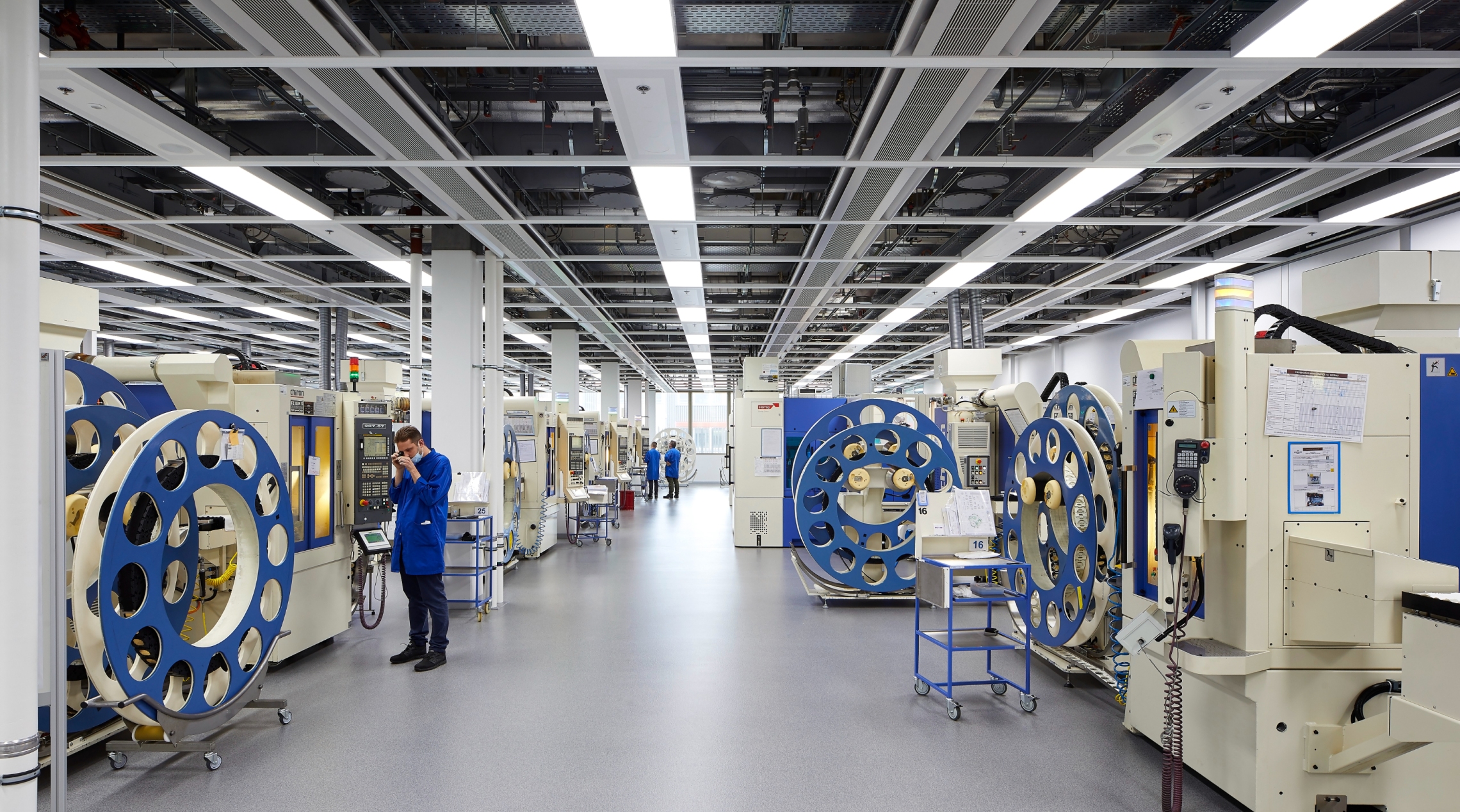 Credits
Project developed in collaboration with Frei & Stefani Construction & Développement SA
Photographer: © Hufton + Crow

Partners : Thomas Jundt ingénieurs civils SA, SB Ingénierie (Sbing SA), Ponzio Groupe SA, Marini Consulting Sàrl, MAB-Ingénierie SA, Zanini-Baechli & Associés SA, Weinmann Energies SA, HKD Géomatique SA, Gadz SA, Ecoservices, Ecotec Environnement SA


More projects