Grand-Puits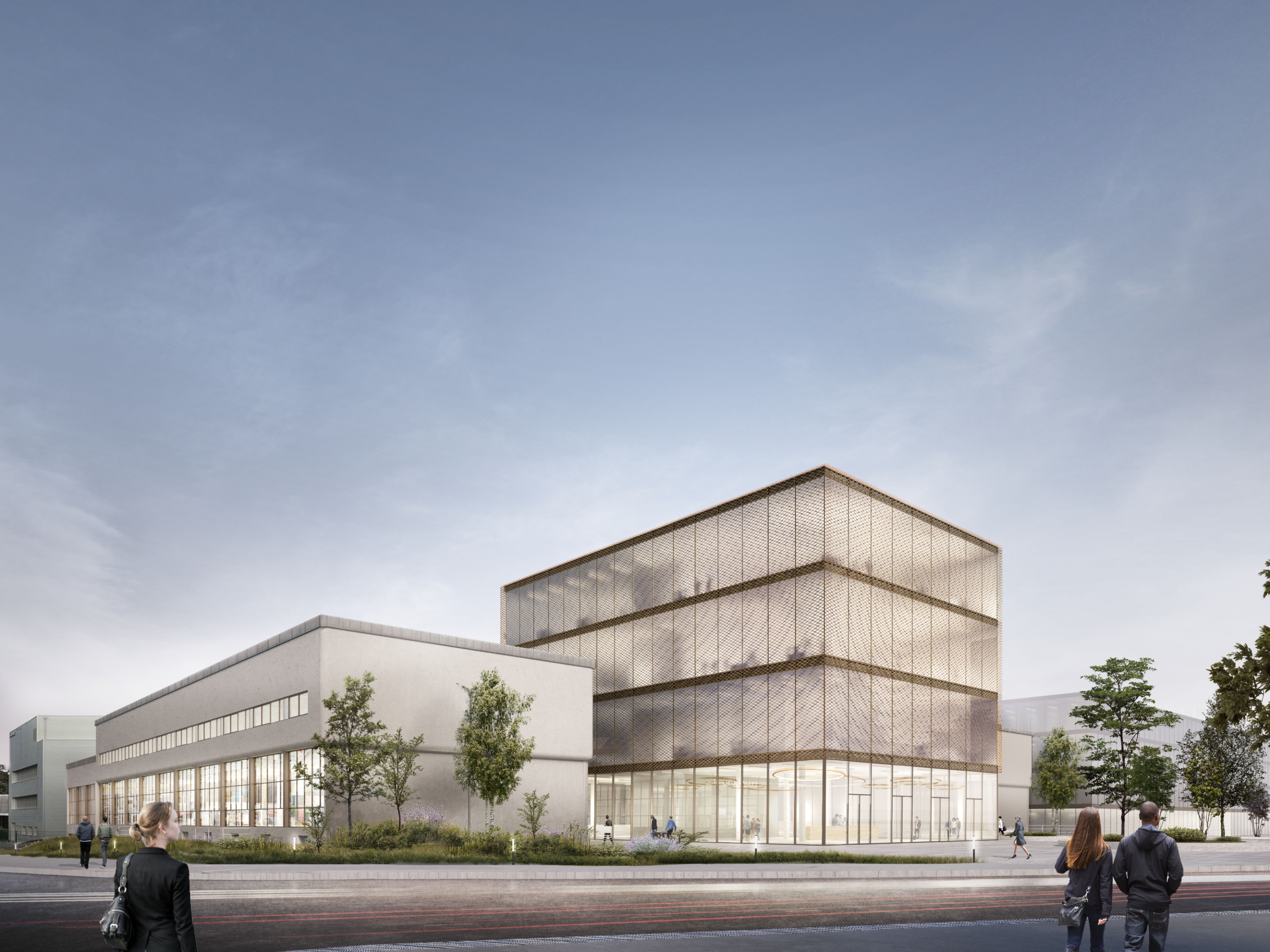 Location: Meyrin, GE
Programme: renovation and extension of an industrial building
Clients:
HIAG Immobilier
Dates: 2019 -
Status: in progress
Right next to Meyrin's train station, newly served by the Leman Express, Grand-Puits acts as a signal for the industrial zone of Meyrin-Satigny-Vernier. In collaboration with the FTI and Geneva's town planning, the challenge is to create a new ecosystem mixing secondary and tertiary activities.
Grand-Puits is a renovation and extension project for the old Ulmann-Eyraud factory, the first industrial construction of the area from the 1960s. The design revises the historical typology and architectural language: sheds, U shape with central courtyard, wharves, ribbon windows, transparency and fine structure. The goal is to adjust the architectural artefact to today's industrial needs. We double its built area and activate an urban zone recently made easily accessible.
By preserving the side wings with sheds, we focus on rebuilding the back wing, playing with its thickness to densify the built area. On the train station's side, the exterior becomes a campus-like shared space. A protruding block helps reframe the courtyard. The volume directs flows while maintaining permeable access. Its singular aesthetic marks the urban landscape and announces the threshold of this new economic hub.